While there are more women graduating from university than men, they form just 12% of engineering and technology graduates. Move up the ranks into more senior roles and, surprise surprise, women are even more scarce. But why?
Speaking to the women who have fought tooth and nail to make up these small numbers, the factors contributing to the gender gap are achingly familiar.
Like the other industries explored in our Conversation Changers series - including food, comedy, politics - the problems boil down to two things: 1) society's attitude and the deeply-institutionalised assumption that women can't, and 2) infrastructure, which lacks the flexibility to accommodate women's needs, particularly motherhood.
But as impenetrable as STEM may seem, the 15.5% didn't emerge out of thin air. These women worked against the odds to get where they are today, and many are committed to helping other women.
We caught up with women working in each of the STEM industries to find out exactly what it's like working with the boys and find out how we can pave the way for the future female generations.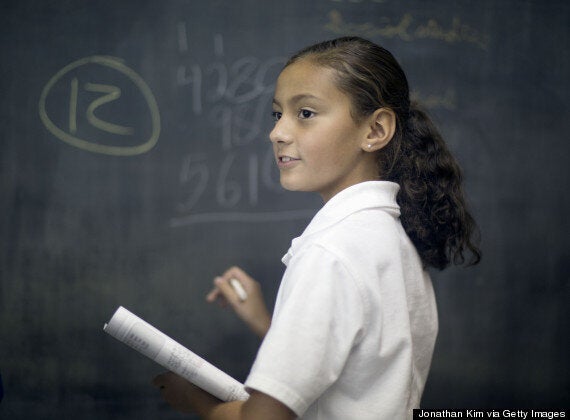 Our first discovery is that working in a male-dominated environment is far from easy. Many women report feeling "intimidated" or "lonely" as the minority at work. This is particularly true for female engineers working on site, which is a notoriously alpha-male environment.
Roma Agrawal, one of the only female engineers to work on The Shard project, told HuffPost UK Lifestyle about her experiences. "It can be uncomfortable on site - with Page 3 cut-outs from The Sun plastered on the walls and people staring because you're a woman."
"But you have to let it wash over you," she says. "Find confidence and earn respect by preparing well and knowing your stuff. I've worked hard, and can now walk on site without feeling intimidated."
It's not uncommon to feel like a small fish in a big pond, says science journalist Priya Shetty, but it's important that women stand their ground.
"In all-male meetings I feel like I need to work much harder to be heard - and quiet women very rarely get a look-in," she tells HuffPost UK Lifestyle. "Though it's a cliché, women often like to be accommodating in a work environment and many men, probably without thinking about it, take advantage of this."
In fact, sexism and even sexual harassment is a serious issue in science fields, says Priya. "I've lost count of the number of conferences where I've had senior male academics behaving unprofessionally - ranging from mildly lecherous to wildly inappropriate."
Priya says not only does it make life unpleasant for women in employment, but it actively discourages women from entering the industry in the first place.
As a result, she has joined forces with other leading ladies in her field, to not only expose but eradicate the issue.
"What I'd like to see is companies and universities incorporating some sort of sensitivity training to issues of gender discrimination in their institutional guidelines," she says. "It is now totally taboo to have any sort of discrimination on the basis of race or disability, and I want to see this happen for sexual discrimination too."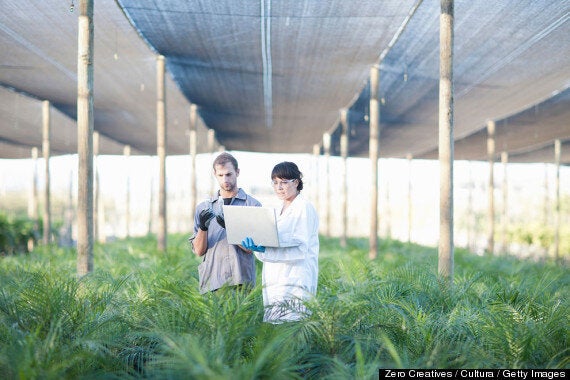 One area that will be high on the list is the attitude to motherhood and parenting. As the primary care givers many women find themselves unable to balance their family lives and career.
Elizabeth Rickard, engineer and mother-of-one, says that having her son 11 years ago risked putting the brakes on her career.
"I was well aware that the fathers in the office were criticised for taking on child care responsibilities or using flexitime to pick up their children from school," she says. "So I made the decision to leave and work full time for my own company. While this had some benefits, ultimately I missed out on the learning opportunities gained from interaction with colleagues."
Of course there are some advantages to being one of the only women in field.
"People will remember you," says Roma. "If there are 19 men and one woman in a client meeting, chances are the client will remember you and what you said. For this reason it's important to make sure you are well prepared and fully equipped to impress."
Women are even sought out for their unique approach to the industry.
Dr. Pippa Malmgrem, president and founder of financial firm Principalis Asset Management, believes that her feminine and relatable approach tone is key to her success. She is a regular on BBC's Newsnight, where she is invited to debate the world economy alongside Nobel Prize winners Joe Stiglitz and Paul Krugman.
"The BBC says that people have had enough of middle-aged white males using complex numbers and jargon," she says. "There seems to be a genuine demand for someone who can provide narrative of the world economy in a softer and more accessible voice."
"There is an opening here. We just need more women to step into the opportunity."
While there are certainly windows of opportunity to be seized, it is also important that steps are taken to get more and more women into STEM so that they are no longer the exception to the rule.
Many agree that mentoring is a key way of ensuring that women stay in STEM-related fields.
Roma says: "While women make up small numbers overall, we are committed to nurturing others. It's no co-incidence that 40% of STEM ambassadors are female."
The 30-year-old structural engineer believes that mentoring is key to increasing the number of women in STEM fields. She currently mentors three younger members of staff, two men and one woman.
"I think everyone can benefit from having a mentor, no matter what stage in their career," Roma tells HuffPost UK Lifestyle. "It's useful to have both an external and internal mentor to help clarify thoughts and mark out your own path."
But while female mentors can relate to specific gender-based struggles of younger women, male mentors are not to be sniffed at. With so many men in the field, their support and insight is invaluable.
Despite the lack of female mentors early in her career, Pippa benefitted hugely from the advice of her male mentors, particularly her father.
Equally she believes in the power of the 'anti-mentor'. By putting obstacles in your path, they inspire you to work hard to disprove them.
Recounting a poignant part of her life Pippa told HuffPost UK Lifestyle: "I told my college careers counsellor that I wanted a job like Nobel Peace Prize winner Henry Kissinger - to travel the world meeting important people to address the most important issues of the day.
"Unable to picture a woman in such a grand role, she suggested I become an airline stewardess!"
While mentorship is vital for employees once their foot is in the door, many young women's hopes or interests are thwarted much earlier in life.
Part of the reason talent gets lost along the way is due to visibility of women in STEM.
So, in order to get young girls to pursue a career in STEM, it is important that women stand up and show them it is possible.
As a result of her pivotal role in the building of The Shard, Roma has made various television appearance. Recently she starred in M&S's leading ladies advertising campaign and she also featured on Channel 4's 'The Tallest Tower' to discuss The Shard project. As the only woman to appear on the documentary, she certainly caught people's attention.
"I was only on the show for 30 seconds," she says. "But even that's enough. People still contact me to find out more, saying 'My daughter wants your job'."
She adds: "Brian Cox made physics interesting and fun, we need women in STEM to do the same."
Pippa, who has made various television appearances, believes it is important for women to embrace this responsibility.
"I didn't seek to be a role model but I understand why some women sometimes see me as one," she says. "This is partly because, more often than not, I am the only woman on the stage."
But having visible role models is only half the battle. The real change needs to begins much earlier and closer to home, girls should be shown from a young age that STEM is accessible.
Lots of the women interviewed credited their parents for not only accepting their chosen paths, but encouraging and nurturing them. Allowing them to break the mould – and pursue non-traditional female interests.
Leena Gade, lead engineer with Audi's endurance racing team and the first female engineer to win the Le Mans 24 Hour, says she wouldn't have got to where she is today without her parents.
"My sisters and I showed an interest in science from an early age and my parents encouraged us," she says. "Because of this support we kept our interest and focused on getting a career... They found out about the career path I intended to take. "It really helped knowing I had family around me to help me and I thank them for that."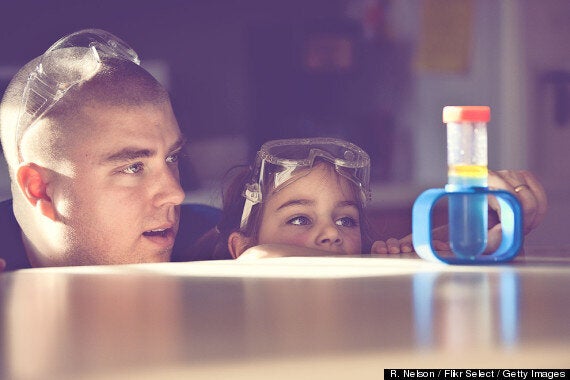 While they can encourage parents are also responsible for the messages their children consume. Women in STEM were unanimous in urging parents to ensure their upbringings are as gender neutral as possible.
More often than not toys prescribe rigid expectations for boys and girls, the former build and explore while the latter make house and fuss over appearance.
Belinda Parmar, CEO and founder of Lady Geek, says: "I have a daughter who is 6 years old. From an early age she is presented, by a range of sources, with the dilemma of if I'm not pretty, then what am I?"
She adds: "We need to stop defining girls by their looks and focus on what they can do and the impact they can and will have on the world."
These out-dated messages of have become the focus of recent media furore. Toy-manufacturers and publishing houses are catching on to the idea (slowly but surely, there are still some repeat offenders) and beginning to launch initiatives and products to help get more girls into STEM.
Additionally, another issue is lack of understanding around what STEM-related fields actually entail. Many believe this can be easily rectified in school.
Barb says: "Engineering and manufacturing are still (wrongly, in most cases) perceived as not having moved on from the grime and grit of heavy industry from decades ago.
"In fact, in the auto industry, with its cutting-edge products, advanced design and engineering software, and technology-driven manufacturing processes, nothing could be further from the truth."
Delphine Ryan, who began an undergraduate degree in Aircraft Engineering at 33 after being a stay-at-home mum for most of her adult life, thinks more needs to be done to explain possible career paths to women and girls.
"I thought that I would never become an engineer as it was too late," she says.
Young women need more transparency around STEM careers, so that they can make informed decisions about their future.
"The relevant subjects need to be talked up more, and more must be done to show all the careers and opportunities available in STEM and how to get started on this career path," says Delphine.
"If all young people had a clear understanding of the fields, then perhaps they would start to look at studying them further if they had an initial interest in any of them."
Ultimately, while there may be a long way to go. Things are changing and women in STEM are committed paving the way for younger generations of women.
"We need to show girls that anything is possible for anyone," says Leena.