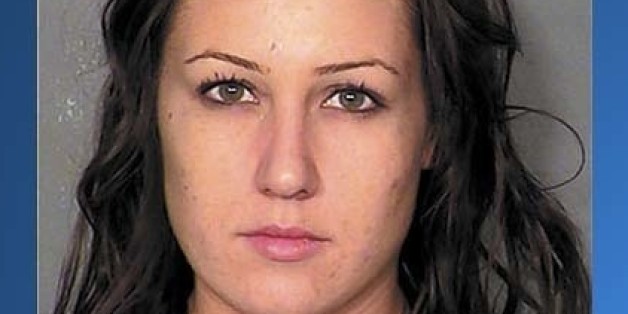 LVMPD
A Las Vegas masseuse has been arrested on suspicion of stealing a client's $35,000 ($21,000) Rolex and hiding it in her vagina.
Christina Lafave is said to have slipped the timepiece into her body as she massaged Kenneth Herold at the Wynn Hotel in Las Vegas.
The 25-year-old accompanied Herold back to his room for a $300 "private massage" on 15 January.
According to the Las Vegas Review Journal, Herold removed his watch so Lafave could massage his arms, and noticed it was missing shortly afterwards.
He called hotel security and the police before Lafave allegedly admitted where the watch was.
According to the police report: "Lafave finally admitted… that she did in fact have the watch, which she had placed in her vagina."
It continues to say an X-ray confirmed the watch was in Lafave's body and that it was removed after she "complained that the item was high inside of her and that it was beginning to hurt her."
SEE ALSO:
The police report also states Lafave claimed the 66-year-old became upset with her after she refused to give him oral sex without a condom.
But defence lawyer Chris Rasmussen, says the eventual discovery of the watch constituted an illegal search-and-seizure.
He told the Review Journal: "We intend to file a motion to suppress the medical intrusion. The search is an unreasonable search when medical providers have to use equipment to conduct an invasive procedure to remove what police believe is evidence."
He added: "We believe he [Herold] gave her the watch and later tried to take it back when he wasn't satisfied with her services. Like any person who works in these hotels, she believed she was going to be compensated for her massage."
Lafave is on bail and will appear before Las Vegas judges to face two felony counts of grand larceny and possession of stolen property on 15 May. If convicted she could face between one and 20 years in prison.