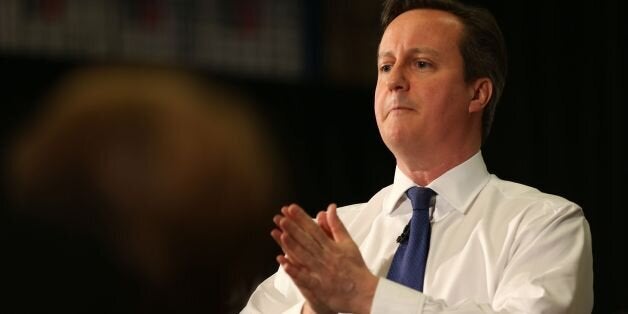 The Bishop of Oxford delivered an open letter on food poverty to David Cameron last week, only to discover the prime minister's staff had called the police on him.
According to The Independent, the Bishop and food poverty campaigner Reverend Keith Hebden tried to present Cameron's constituency office in Witney with the letter signed by forty two Anglican bishops and more than 600 clerics.
But to their surprise they were greeted by three police officers. Rev Hebden told the paper that the delegation of Cameron's constituents had to wait on the other side of the road from Cameron's office and could see his staff looking out the window.
"It is deeply ironic, to say the least, that on the same day David Cameron was writing in the Church Times talking about what a good Anglican he is, he was wasn't able to receive his own bishop in his constituency office. I think this speaks volumes," Rev Hebden told the paper.
"They were expecting us, we had phoned ahead. Most of my surprise was reserved for them not even opening the door. The letter was positive and addressed to all three party leaders, so it wasn't political."
The letter, which warned that hunger was now a "national crisis", was published in The Guardian last week.
On Thursday, Cameron sparked a debate about the place of religion in politics when he called for Christians to be "more evangelical" about their faith. The prime minister insisted that being a Christian country did not mean "doing down" other religions or "passing judgment" on those with no faith at all.
Last week a new report revealed almost a million adults and children received emergency supplies from food banks in the past year, a "shocking" rise of 163% on the previous 12 months amid rising living costs, low pay and welfare problems.
The Trussell Trust said rising numbers were turning to food banks because their incomes are "squeezed", despite signs of an economic recovery. A record total of more than 913,000 people received three days' emergency food in the last year, with over half blaming benefit delays or changes.