Running on the treadmill has its benefits - you can tailor your training at the push of a button and there is zero chance of rain (a big plus for us Brits) - but in all honesty, even the swankiest gym doesn't beat taking a jog outside.
Now that spring has finally sprung, HuffPosters from across the globe are pulling on their running shoes and hitting the road.
"It's much more enjoyable running throughout the seasons than alongside a sweaty person in the gym facing a brick wall," says HuffPost UK and AOL's group picture editor, Elliot Wagland. "You can change your route every time you run and explore your local area."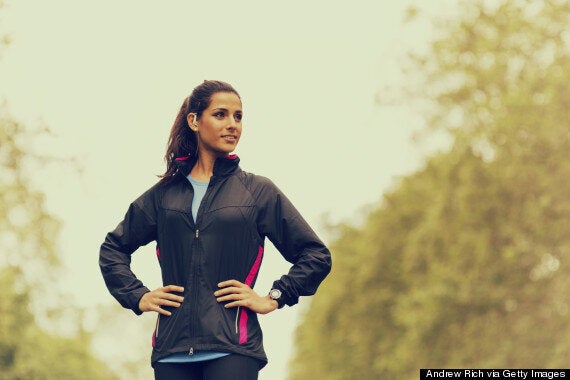 HuffPost UK's editor-in-chief and self-proclaimed runaholic, Carla Buzasi, doesn't bother waiting until the warmer months to get outside.
"I run in bright sunshine, I run in the snow and the rain. I run slow (more often than not), and sometimes I run fast. I do short runs, and long-ish ones (a marathon is definitely out of the question; a 10k isn't). But no matter what, I never, ever regret pulling on my Asics and hitting the Thames river path."
But while the weather doesn't put Carla off of her favourite pastime, there are some things she couldn't do without: "Those who say you can run anywhere and anytime have it wrong. I won't run without my sports bra and music, which means headphones and iPhone armband are an absolute must.
"As a general rule, I prefer running alone but will make an exception for someone who's prepared to go at my pace and doesn't laugh when I throw my arms in the air when a favourite tunes come round on my running playlist."
Charlie Watson, HuffPost UK blogger and serial marathon runner says running outside not only wakes her up in the morning, but helps her sleep better too.
"I spend so much of my day inside, looking at computer screens that it's a great opportunity to switch off and enjoy the surroundings!"
And they're not the only ones. We asked HuffPost editors to share their pictures from their favourite running photos.
Are you a keen runner? Tweet your pictures to @HuffPoLifestyle using the hashtag #HPFitness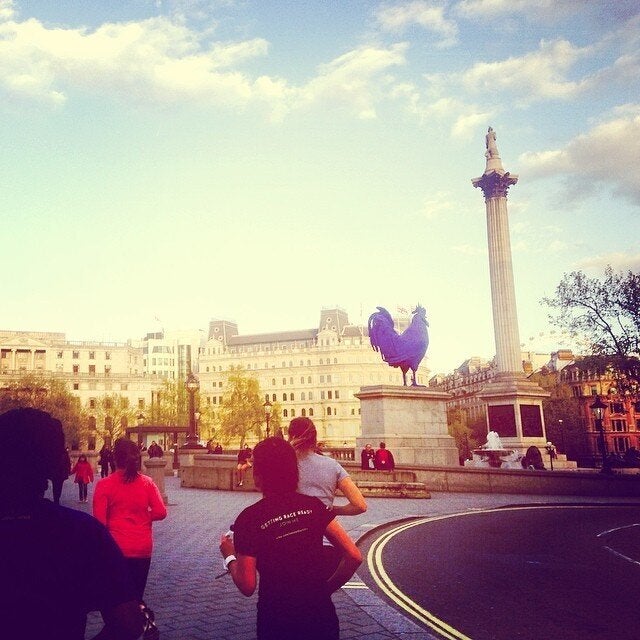 Spring Running: HuffPost Swap The Treadmill For Mother Nature