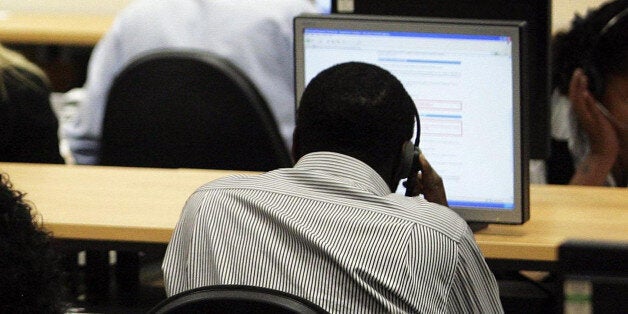 The revised figures will be politically awkward for the government after business minister Jo Swinson told MPs in 2012 that there were just 250,000 people on zero-hour contracts, with the estimate quickly undermined by the Chartered Institute of Personnel and Development (CIPD)'s research showing that 1 million workers were on the contracts.
According to the ONS, almost half of all firms in tourism, catering and food sectors, use "non-guaranteed hours contracts". Around 13% of UK firms use zero-hours contracts, including one in five health and social work businesses.
The ONS found that larger employers were much likelier to use zero-hours contracts than smaller ones, with nearly half of businesses with 250 or more employees using the contracts.
The findings came from a two-week survey of the labour market in late January and early February 2014.
The ONS also found "evidence of a further 1.3 million contracts where no work was undertaken", indicating that there may be more than far more than 1.4m on zero hour contracts.
A Business Department spokesperson said: "The ONS's own analysis shows that contracts without a set number of hours - including zero hours contracts – provide important and flexible employment opportunities that suit most people in these jobs and provide an average of 25 hours work a week. Overall they account for around 4 per cent of all jobs.
"It also supports our view that we need to address the issue of exclusivity in zero hours and other variable hours contracts to ensure people are getting a fair deal. Students, older people and second earners want to work flexibly, but we want to make sure they understand what their contract means and that they are not tied exclusively to one employer if it stops them from boosting their income. This is what we looked into through our consultation."
Frances O'Grady, general secretary of the Trades Union Congress, said: "Insecure work with no guarantee of regular paid hours is no longer confined to the fringes of the jobs market.
"It is worrying that so many young people are trapped on zero-hours contracts, which can hold back their careers and make it harder to pay off debts like student loans. The fact that these contracts have become the norm in tourism, catering and food will be a major concern for the millions of people employed in these industries.
"With a further 1.3m workers reportedly doing no work at all, the jobs market is far more precarious than the government would have us believe. This should spur ministers into action to crackdown on the abuse of zero-hours contracts by employers."