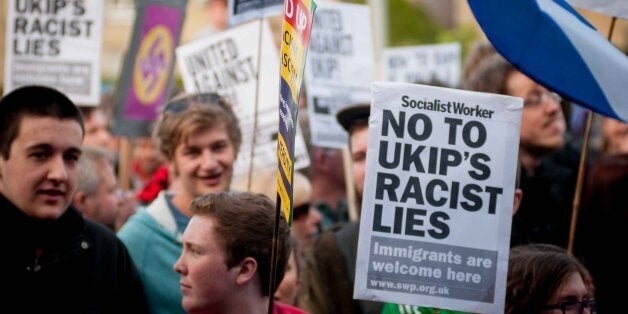 HOPE not hate, the anti-racism campaign group, has called in lawyers following remarks made by Ukip leader Nigel Farage, who linked violence against his party members to the pro-tolerance organisation.
Speaking on the BBC Sunday Politics show, the Ukip leader, who was egged last week, suggested Labour figures who position themselves as anti-fascist are leading groups whose members violently protest at his public meetings.
Farage said the "taxpayer and trade union-funded" groups Unite Against Facism and Hope Not Hate are using force at Ukip events. He added: "I can't stand it. I've always been a free spirit that's wandered around the place and done my own thing.
"Unite Against Facism and HOPE Not Hate are taxpayer-funded, they are trade union-funded, and they are headed up by very senior Labour Party figures. I'm perfectly happy for them to come to my meetings and have an argument with me but it's not so much fun when they are banging me over the head with banners."
On Tuesday, HOPE not hate revealed that the organisation has instructed its solicitors to write to Farage, demanding that he withdraw the "libellous allegations" and apologise.
Nick Lowles, chief executive of HOPE not hate, said: "HOPE not hate totally refutes the claims from UKIP leader Nigel Farage that it has supported violent attacks and intimidation against UKIP or himself, or that it has received any 'public money' to campaign against UKIP.
"HOPE not hate is a peaceful organisation that campaigns against racism, extremism and intolerance, working with an extremely wide array of community and civil society partners. We have not organised any demonstrations outside UKIP meetings, nor encouraged violence towards UKIP candidates or activists."
He added: "This is a concerted effort by UKIP leaders to silence their critics. In a modern democracy, everyone should be entitled to participate in the political process and highlight their support or opposition of specific policy platforms. By trying to shutdown legitimate criticism UKIP are trying to divert attention away from the intolerent views of some of their activists and scrutiny of their policies.
"Late last year HOPE not hate took the decision to campaign against UKIP because of the way it was deliberately stoking up fears over immigration, using hysterical claims and falsehoods. We attempted to meet with the party leadership at the time, but they refused to even turn up to their own meeting."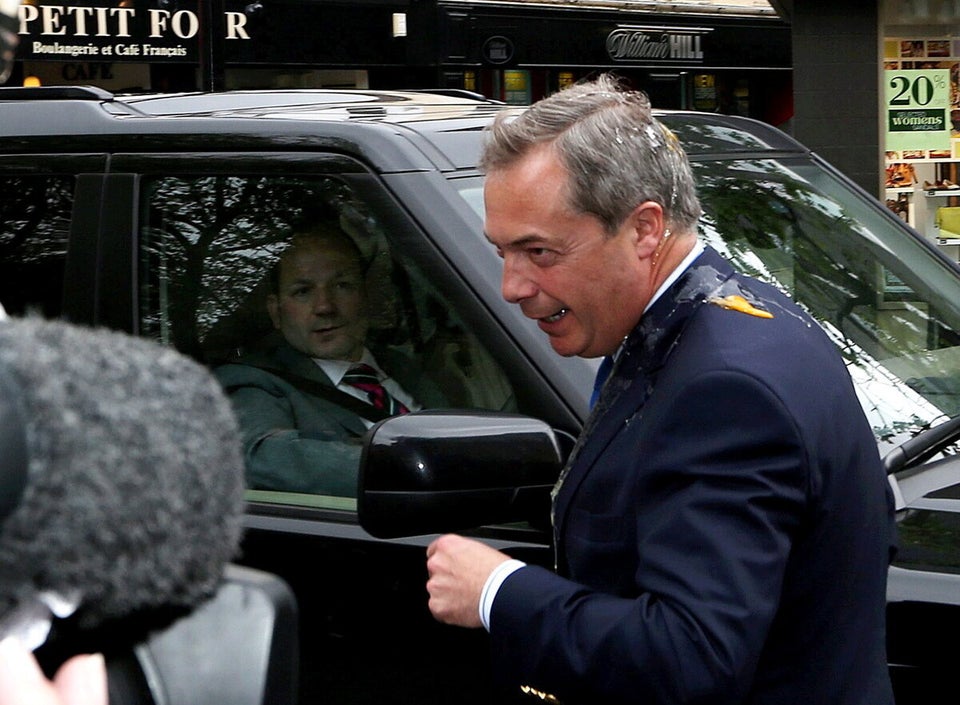 Nigel Farage EGGED
Related