Even if you managed to stay good throughout your supermarket shop, the gamut of sugary sweets and chocolates while queuing to pay is enough to wobble the resolve of even the strictest dieter. It's also the section most likely to drive your kids mad with temptation.
In what the supermarket claims is an industry first, Tesco is to remove sweets and chocolate from checkouts across the full range of its stores by the end of the year.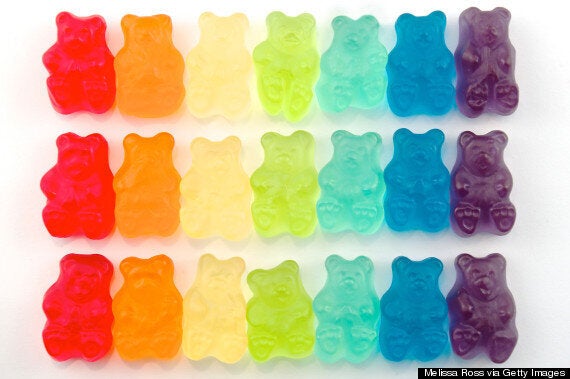 The move follows research by the supermarket giant that found nearly two thirds (65%) of customers said removing confectionery from checkouts would help them make healthier choices.
Just over two thirds of parents (67%) told Tesco that confectionery-free checkouts would help them make healthier choices for their children.
A spokesman said confectionery would also be removed from areas adjacent to the tills - for example racks of sweets at children's eye level next to checkout queues.
Story continues below the slideshow:
Tesco removed confectionery from larger stores 20 years ago but the most recent move will apply to all stores in the UK and the Republic of Ireland including smaller Metro and Express outlets.
It will trial a variety of healthier products at checkouts before implementing the full change by the end of December.
Tesco chief executive Philip Clarke said: "We all know how easy it is to be tempted by sugary snacks at the checkout, and we want to help our customers lead healthier lives.
"We've already removed billions of calories from our soft drinks, sandwiches and ready meal ranges by changing the recipes to reduce their sugar, salt and fat content. And we will continue to look for opportunities to take out more.
"We're doing this now because our customers have told us that removing sweets and chocolates from checkouts will help them make healthier choices."
Katie O'Donovan, head of communications at parenting website Mumsnet, said: "Popping into a shop with a small child in tow can sometimes feel like navigating an assault course.
"If you've made it to the checkout in one piece it can be really frustrating to then be faced with an unhealthy array of sweets designed to tempt your child.
"It's really positive to see a supermarket responding to the views of their customers and trying to make life that little bit easier."
Shadow public health minister Luciana Berger welcomed the move, adding: "Retailers have a duty to support individuals in making healthy choices and ministers must look closely at what they can learn here."