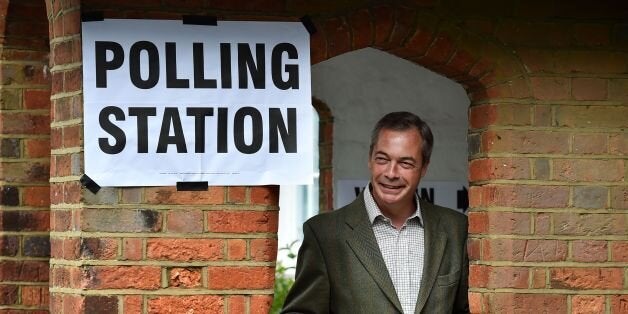 Nigel Farage has revealed that he will stand for Parliament in a constituency "south of the river" Thames in next year's general election.
The Ukip leader revealed his thinking in an interview with the BBC as the local election results came in, telling David Dimbleby: "I haven't decided yet, but I will choose a seat south of the river."
Farage, who has unsuccessfully stood for Parliament five times, distanced himself from suggestions that he could fight a seat in Essex, saying: "I'm from south of the river, the other side of the estuary.
"They [Ukip's local associations] wouldn't have me and they wouldn't need me as we've got some very good members in Essex."
"There are several seats in Essex that are absolutely winnable for us in 2015," he added.
Farage's hint that he will stand somewhere "south of the river" has fed speculation that it could be a constituency like South Thanet, due to its its incumbent MP, europhile Tory Laura Sandys, standing down at the next election.
Farage said he expected Ukip to end up with "double" the 80 gains that many had suggested would be a good result - and predicted it would come top in the European elections.
He added: "Don't think the immigration issue is going to go away. I think the plight of the eurozone is such that immigration is likely to be an even bigger question at the time of the general election than it was last Thursday.
"There are areas of the country where now we have got an imprint in local government. Under the first-past-the-post system we are serious players."
He went on: "We will see you at Westminster next year. This party is going to break through into the Westminster parliament next year."
The prime minister said the Tory vote share was actually up on last year despite the impact of Ukip's aggressive attack on European Union membership and immigration levels.
"We are the Conservative party. We don't do pacts and deals. We are fighting all out for an all-out win at the next election," Cameron said.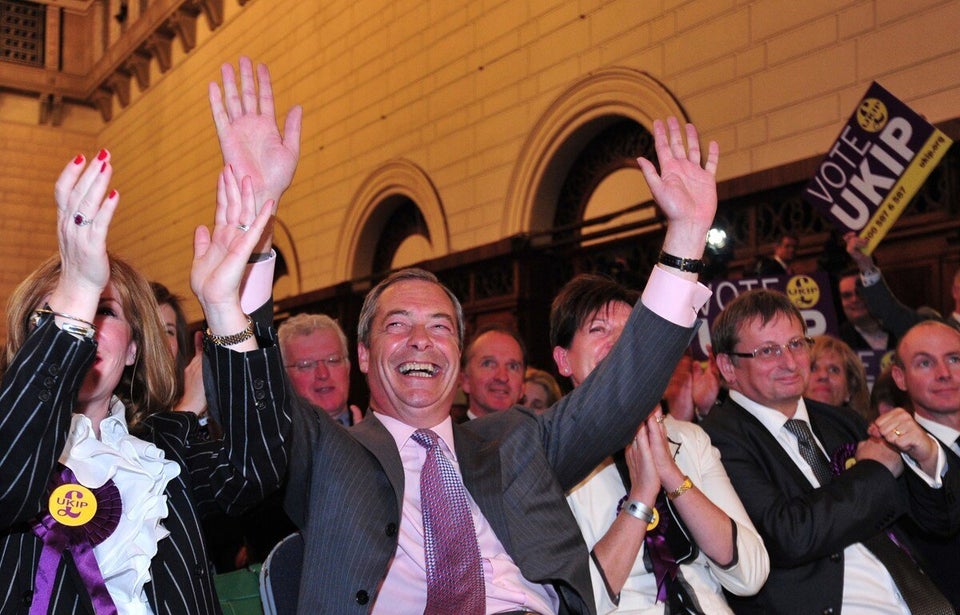 European and local council elections
Popular in the Community