A man of Asian descent who is now a Ukip MEP has said he is proof the party is not racist.
Amjad Bashir, who is of Pakistani descent and called Peter "by those who know me well", is now one of eurosceptic party's three MEPs representing Yorkshire and the Humber.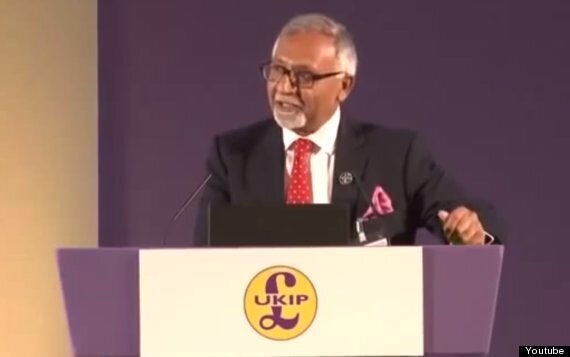 Amjad Bashir said his election 'disproves completely' the notion Ukip is racist
Speaking after being elected, he said: "Here I am, of Asian birth, of Asian parentage, Muslim, and I have been selected by this so-called racist party.
"It disproves that completely.
"The party, in selecting me, I was voted in, it was a democratic process where the whole party nationally voted for me. I got the second highest number of votes and, therefore, I was selected for the area."
In October, Bashir attacked former deputy prime minister Lord Heseltine, who had called Ukip "racist", and challenged him to a public debate on the subject.
He said: "Heseltine is a dinosaur. Time to stop this disgusting slur of racism."
He added: "I'm sick to the back teeth now. The media keep repeating this appalling accusation, thoughtlessly, without any grounding, without any just cause or reason and frankly it's abhorrent.
"Racism is a very real and deeply serious issue. It is not a word, a plaything, you can use to throw in whatever direction you fancy to undermine people, devaluing what is actually a crucially serious issue that must be treated with the utmost gravity."