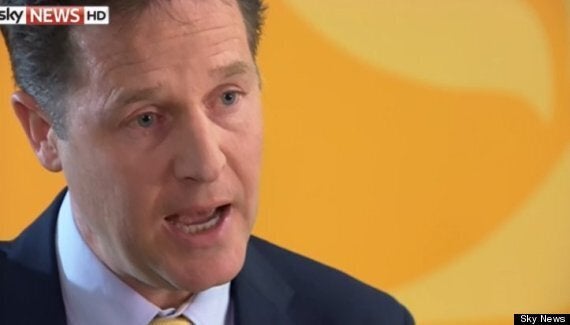 Clegg looked close to tears when he finally appeared on Sky News
On Monday morning, the Twitter hashtags #wheresnick and #cleggedit trended in the UK, as the nation awaited the deputy PM's response. When it came, it was from a puffy, tired face with watery eyes. "It's gutting, it's heartbreaking, frankly to see Liberal Democrats candidates, councillors, members of the European parliament, many of who are old colleagues and friends of mine, lose their seats in this race, which has been a huge setback," he said.
The results have placed enormous pressure on the beleaguered Lib Dem leader, particularly in the wake of the party's dismal local elections results. The deputy prime minister took a chance by taking on Farage in head-to-head debates ahead of the elections and highlighted his support for the Brussels project by casting the Lib Dems as the "party of in".
Clegg told Sky: "There has been a very sharp turn, not only here but across Europe, to the right and in some cases the far right and that uniquely, certainly in British politics, the Liberal Democrats have decided to take on Ukip and argue for the things we believe in, a generous hearted, an open minded, an internationalist Britain. It didn't work, but it was right that we stood up for the values we believe in."
On Monday afternoon, one Lib Dem MP publically called for his party leader to resign. John Pugh, the MP for Southport, said the results were "abysmal they are worrying they are undeserved". He told the BBC on Monday afternoon that the deputy prime minister should fall on his sword as voters were simply "not listening" to him.
"My preference would be for a Cable succession, but that's not up to me, that's up to what the polls tell us about what will make the Lib Dems popular and successful and progressive it's also what the party wants," he said. "If we carry on as usual then we are like the generals at the Somme because these losses are horrendous."
However, Cable, who is currently on a government trade visit in China, said his party has "no leadership issue", releasing a statement that on Monday afternoon acknowledging the "exceptionally disappointing results for the party".
"Many hard-working Liberal Democrats, who gave this fight everything they had and then lost their seats, are feeling frustrated and disheartened, and we all understand that," said Cable. "Nick did a bold thing in standing up to the eurosceptic wave which has engulfed much of continental Europe. We are the only party to have taken that on and he personally deserves tremendous credit for that.
"There is no leadership issue. We have also undoubtedly taken a kicking for being in government with the Conservatives and having to take some extremely tough decisions in the national interest. But now is not the time for infighting and introspection.
"The party must hold its nerve. We must focus on delivering our policies in government and that's exactly what I'm doing in China, helping British businesses secure contracts with the world's fastest-growing economy."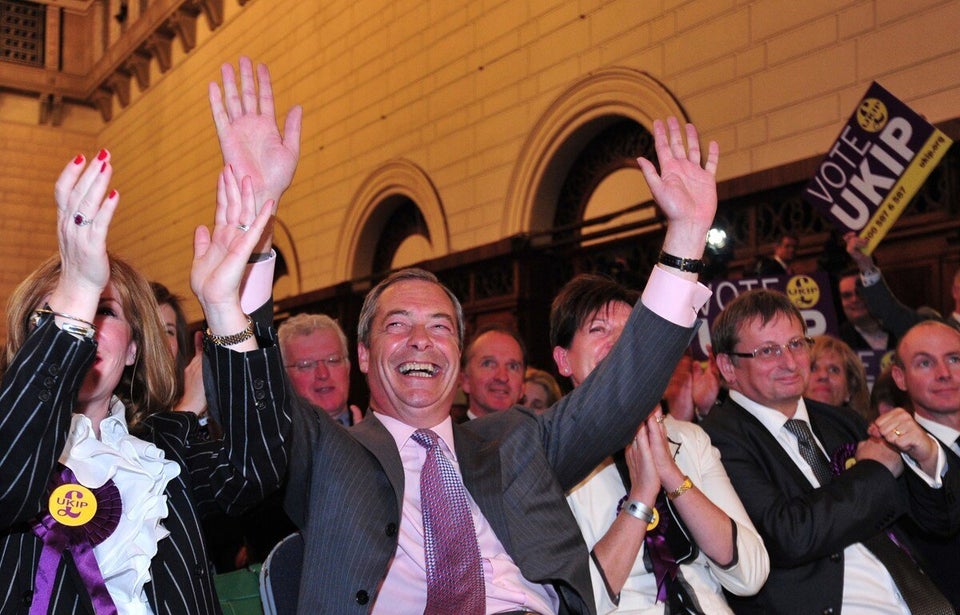 European and local council elections