Ukip will launch a manifesto to tackle the cost-of-living crisis in Ed Miliband's Doncaster constituency, Nigel Farage has revealed at a victory press conference in London. A triumphant Farage outlined his party's plans for the coming months as it changes footing after the Newark by-election on June 5.
Victorious MEPs will be assigned policy briefs and Farage will step back from the frontline of some issues under the plan, aimed at securing a Commons foothold for the eurosceptic insurgency at the general election next May. Farage lead his new team of MEPs into a press event at the Intercontinental Hotel in Westminster after stopping at the Westminster Arms for a celebratory pint.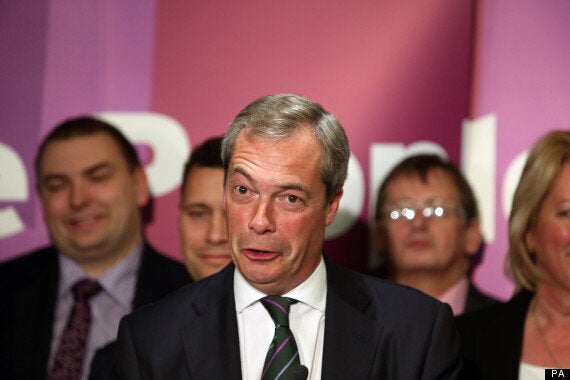 Ukip leader Nigel Farage gives a speech at the Intercontinental Hotel, London
After a speech, the Ukip leader left the stage without taking questions - only to plunge into a massive scrum of reporters and cameras in one of the hotel lobbies. In his speech, Farage said: "We have got to get policy right... I do feel that the manifesto as it was in 2010, 486 pages of it, was perhaps not the right way to approach politics.
"We have already been doing substantial work on the NHS, on defence, on education, on public spending and other areas, and we will unveil our outline manifesto for the next general election, and we will do it in a town called Doncaster. It is a town in which Ed Miliband is the MP, it's a town in which yesterday we topped the polls, and we will have an honest conversation with the British public about the cost-of-living crisis and about how we can make life better and more affordable for ordinary families in this country. Policy will happen in Doncaster in September."
Farage made his remarks flanked by most of his newly elected and re-elected MEPs, including Diane James, who came a near second place in the Eastleigh by-election last year. He was introduced by Patrick O'Flynn, elected as an MEP for the eastern region on Sunday, and Paul Nuttall, Ukip's deputy leader. In a warning to the other Westminster parties, he said: "If you think you have seen the high water mark of Ukip - you ain't seen nothing yet." Farage has a pint in the Westminster Arms, London, to celebrate Ukip's
After completing his speech, Farage quickly left the room only to be mobbed by reporters and broadcast teams both from the UK and around Europe. A huge scrum of more than 50 journalists surrounded the Ukip leader for more than 10 minutes before aides took him up the stairs and out of the hotel - stopping for photographs over the balcony along the way. Farage left the event with close aides in a black Landrover Discovery.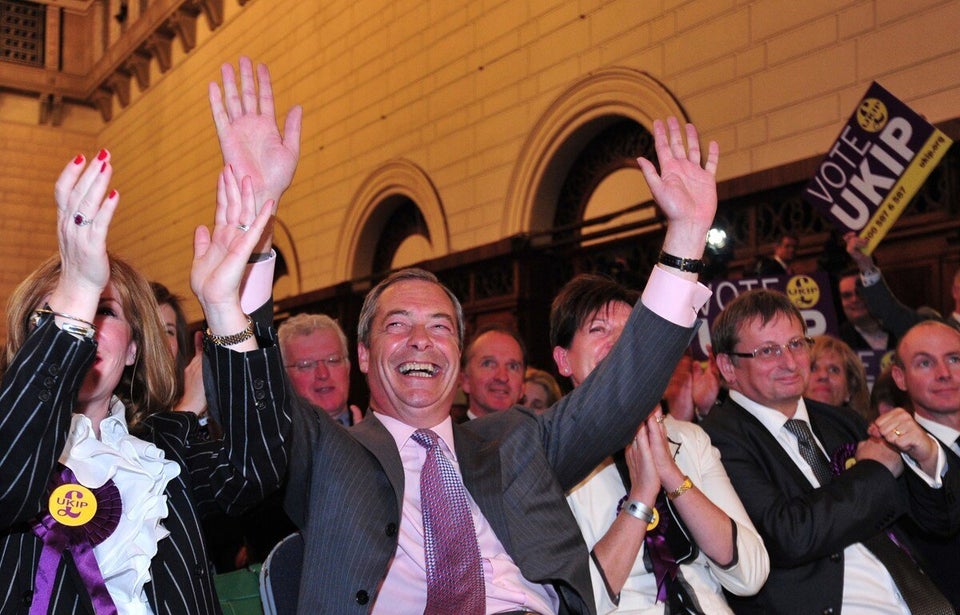 European and local council elections
Popular in the Community