The policy change, which has not been publicly announced, recently came into play after the high profile #FreeTheNipple campaign gathered international attention.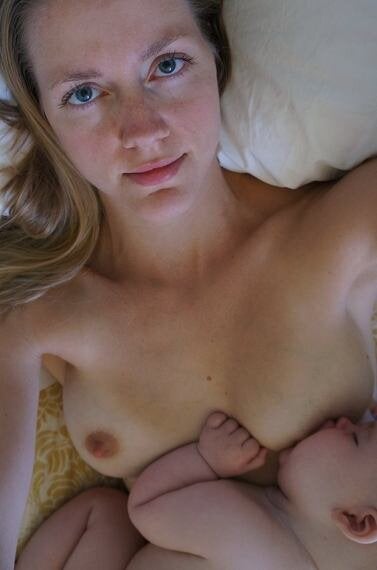 Breastfeeding activist Paala Secor told HuffPost UK: "When I heard of the nipple ban [being] lifted from breastfeeding photos, I shared one of the photos in the stream I took of my son and that I hadn't shared before.
"I didn't share it before because I didn't want to be banned for having a female nipple exposed. I do not consider myself an extremist in any way. I am not a nudist in my real life, walking around in the buff all day long, just at home, but I don't shame people who do feel more comfortable that way.
"We are all just animals, right? I don't know why we've concerned ourselves with covering and shaming women but allowing advertisements to use women's bodies to make money."
But that's not to say the new Facebook policy hasn't already run into some teething troubles...
Secor's breastfeeding image has been removed twice, but screen shots have confirmed it was not found to have violated community standards.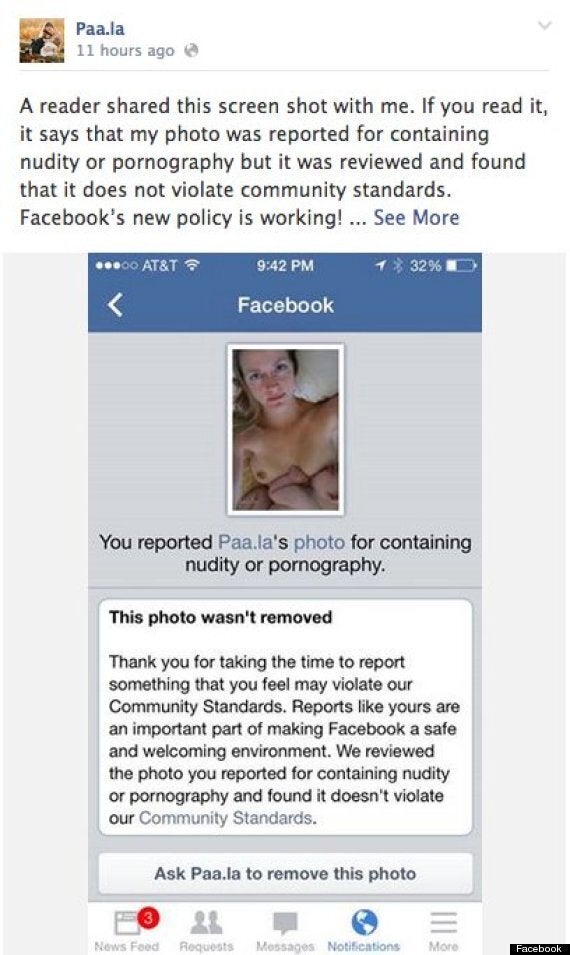 She said: "Some distasteful woman proudly exclaimed something about me being a 'trashy c*nt', [and that she was] glad she got my photo taken down. These people who cannot accept our human bodies, babies breastfeeding on their mother's chests, think they have won, that Facebook sided with them. I will not stand for that."
HuffPost UK has contacted Facebook for clarification on the matter.
She told us: "I think it's pretty late in the day for Facebook to have made this change in policy but of course I am happy with it.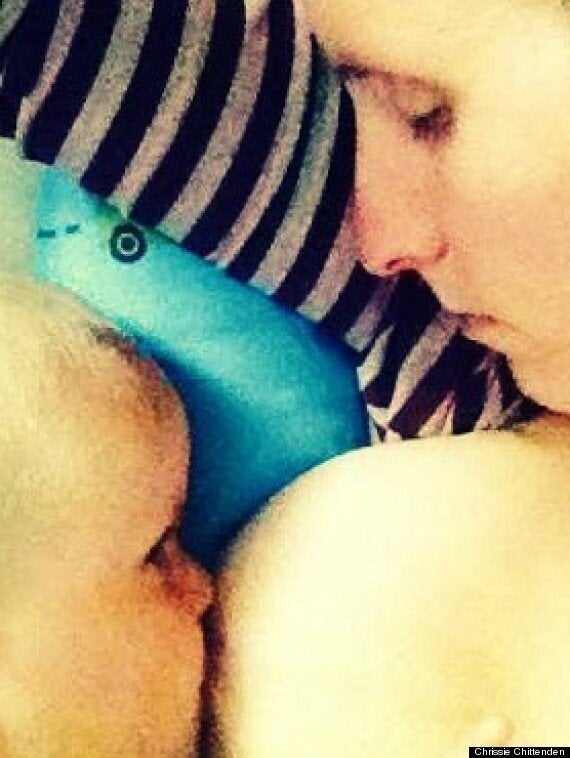 "Breastfeeding is a natural, animal, beautiful act and to see it celebrated in photographs, even just normalised in photographs, is powerful.
"Breastfeeding support in terms of its normalisation within our culture is minimal, breastfeeders often find themselves made to feel unwelcome or even abused in public areas, despite the law being on their side.
"It made no sense that something which can be done in a cafe or a mall or a forest without recriminations would then be censored on social media, so the decision by Facebook to switch their policy is brilliant."
While breastfeeders can claim an (albeit shaky) victory, photographs of women going topless in art or in the name of political protest (step forward Femen) remain banned.
Does this scream double standards to you? Answer our poll.
Facebook's policy change comes on the back of recent activity by the #FreeTheNipple movement – which protests against internet censorship.
She tweeted pictures of her stunt - legal in New York City - using the hashtag.
Actress-turned filmmaker Lina Esco is the creator of the hashtag as well as the soon-to-be-released film of the same name.
Related