Investment in Britain will only remain attractive to China if the nation stays in the EU, former deputy prime minister John Prescott has warned.
The Labour politician accepted "fundamental changes" were necessary to prevent further descent into a federal Europe but he stressed the importance of access to the European market and its 450 million people.
He told the Murnaghan programme on Sky News that David Cameron was increasingly giving the impression Britain could leave, which he said would deter investors.
Cameron has pledged an in-out referendum on Europe if his party wins the next general election, in a bid to win back voters who have defected to Ukip.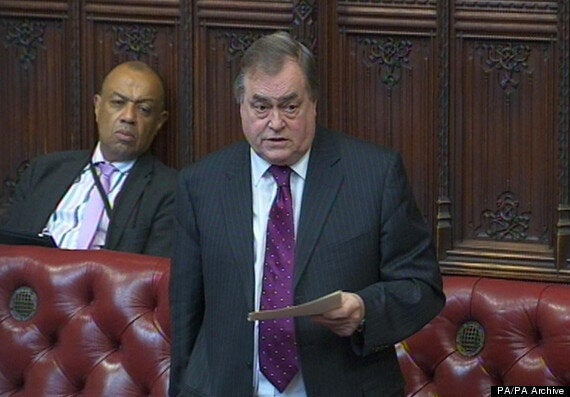 Lord Prescott, who was chairman of the Government's China task force, said: "They are going to say to him (David Cameron) 'what is the position of the European market?'
"Both the Japanese and the Chinese take the view that investment in Britain is good - only if you have access to the European market of 450 million people."
He said any prospect of an exit would make potential investors think: "'Am I going to put a long-term investment into a country that is probably going to leave Europe?' That is a major question businessmen will certainly be putting to him."
Asked if Britain was "cap in hand" to China, he replied: "Absolutely. Because the economy is desperately short of any investment.

"The private sector is not able to produce the investments necessary to get real economic growth so in desperation he (Mr Cameron) has been forced to turn to China and say 'come and give me the investment I can't get in my country' in order to be able to develop the economy.
"Relying on housing, we are beginning to see, and the Help To Buy is already causing a crisis and we are back onto boom and bust. So it needs real private investment, in this case state investment from China to get real growth in the British economy."
His comments come as the Government is expected to relax visa rules to encourage more Chinese businesses to invest in Britain following criticism by Beijing that it is too difficult for investors to enter the UK.
Last week, Chinese ambassador Liu Xiaoming said the progress on making it easier for Chinese people to visit Britain had been "far from enough".
Chinese prime minister Li Keqiang is due to meet Cameron and the Queen on his visit to the UK this week following reports he would pull out if an audience with the monarch was not scheduled.