Can't get your passport sorted because of the ongoing application backlog chaos? Are your holiday plans ruined? Your children crying because they can't get to Disneyland?
Fear not! The tourism minister, currently enjoying the football World Cup in Brazil, has got the perfect solution to your woes - just stay in Britain.
Helen Grant has risked the wrath of people caught up in the passports row by suggesting they consider changing their plans and holiday in the UK.
Grant insisted she is "confident" that a backlog of up to 30,000 applications would be cleared in time for families to go away.
But, in a rather mixed message, she added that there was a "lot to be said for the 'staycation'".
These leaked photos from the Passport Office in Liverpool have laid bare the scale of the task that officials have to complete. Unions have claimed a backlog in passport applications is surging above 500,000 despite emergency plans being put in place.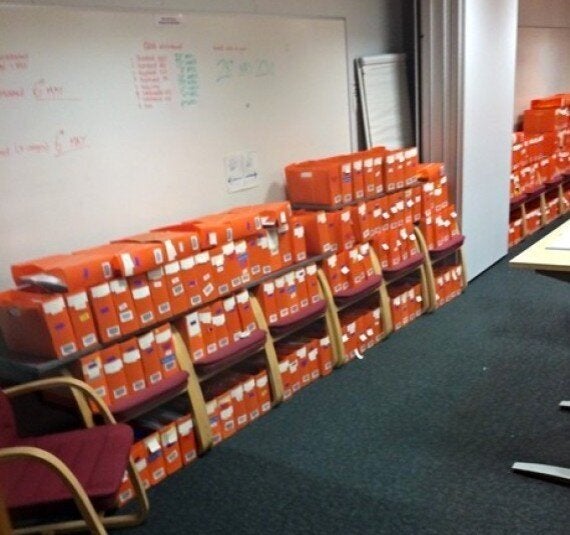 These leaked pictures show the backlog at the office in Liverpool
Labour reacted sceptically to the tourism minister's advice, querying: "What does Helen Grant know that we don't? Is this crisis going to last all summer?"
David Hanson MP, Labour's Shadow Immigration Minister, told the Huffington Post UK: "Holidays in Britain are fantastic but ministers shouldn't be trying to divert attention from the chaos they created.
"People need their passports for business, family funeral visits, residency permits and other personal reasons as well as their holidays abroad.
"Helen Grant should be on to the Home Office to get this sorted now, rather than telling families they won't be going abroad any time soon."
Frustrated Britons caught up in the passport debacle branded Grant's comments "appalling" and said she was a "cheeky sod."
What is sure to infuriate those caught up in the shambles further is that Grant is currently enjoying a trip in Brazil.
As sports minister, Grant was given the privileged opportunity to see England take on Uruguay in Sao Paulo.
The Tory MP is in Brazil to "support social inclusion", this will apparently "promote the values and policies that transform social reality." Whatever that means in political speak.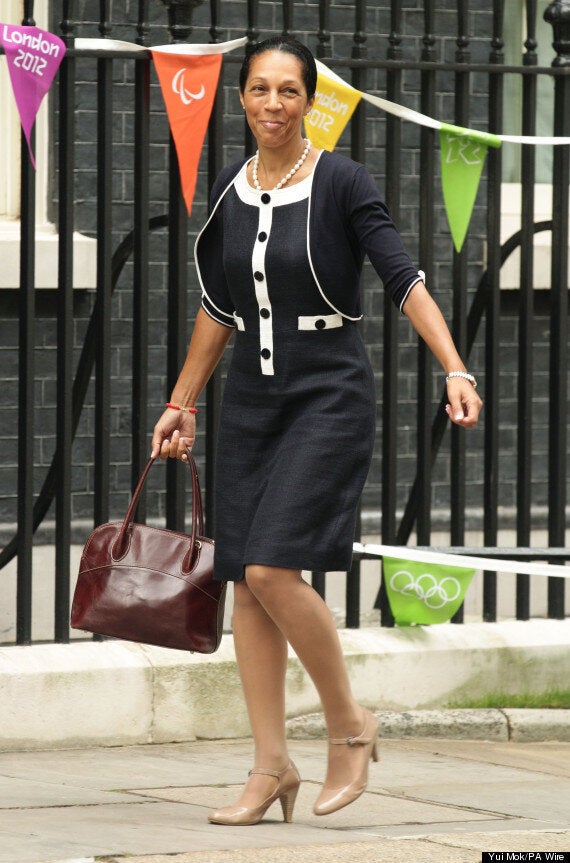 Now, furious Britons have reacted incredulously to the minister's advice that they just stay at home, rather than go in holiday.
Retired nurse Eileen Shepherd, 68, had to miss out on a £1,750 cruise around the British Isles after running into she was told the day before she was due to set sail that her passport was not ready.
The pensioner, from Darlington, County Durham, said: "How dare she tell us where to go on holiday? Cheeky sod. I think people will be gunning for her. That comment is not helpful and not what we expect from elected personnel.
"She is not living in the real world with people like us.
"It is appalling. I've worked all my life and saved all my life to be able to go on one big holiday a year and I was robbed of that chance."
"Ministers have no business telling me where I can take a break", she said. "Does she get quizzed about where she goes on holiday?"
Earlier this week Home Secretary Theresa May issued a grovelling apology to people whose travel plans had been disrupted by the delays.
HM Passport Office says it has been dealing with the highest demand in 12 years, with the summer surge in applications starting earlier than usual.
Asked about the situation in an interview with the House magazine, Grant said: "I'm in no doubt, I'm very confidant that people will get their passports.
"But if they don't want to go away, we have some fantastic places to visit and holiday not that far from here.
"I think there's a lot to be said for the 'staycation'. People need to do what they like.
"I think we are going to have a great summer, we are certainly going to have a great summer of sport too, there's lots of opportunities to build your holiday around a spoilt-for-choice list of events, the Tour de France Grand Depart, we've got the golf, we've got the Commonwealth Games, we've got football that we can watch on the TV.
"It's a wonderful place to have your holiday."
David Cameron's official spokesman acknowledged it is "a matter for individuals and individual families where they may choose to take a holiday."
"The Prime Minister himself and his family, of course, have often holidayed in the UK. But the decisions individual families take are up to them."