When jailbird pin-up Jeremy Meeks's smouldering mug shot went viral, it earned him a veritable army of female admirers.
But one woman is decidedly unimpressed with all the attention – and that's his wife.
Meeks was arrested last week on felony weapon charges and is currently in the San Joaquin County Jail.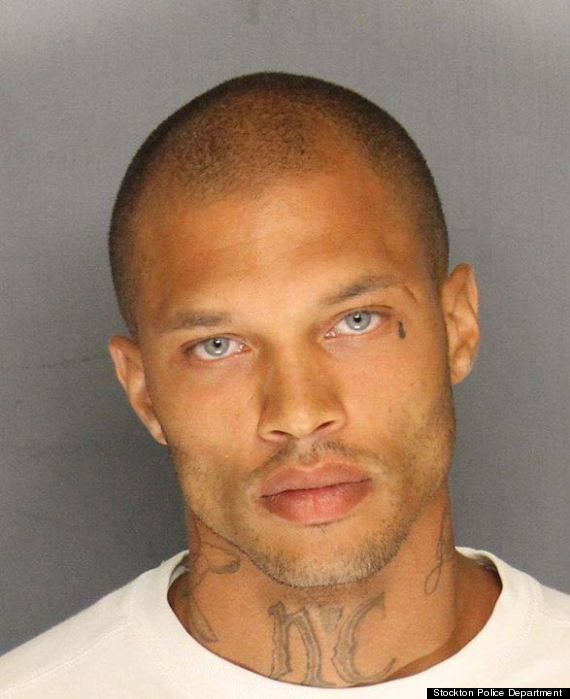 Jeremy Meeks was arrested on felony weapons charges
His mug shot, meanwhile, is travelling the globe, prompting swoons and some downright saucy comments ("My oh my! Undies just fell right there.")
"It's ridiculous," family friend Rajanique Davis told CBS Sacramento, when asked about the media attention.
"People are making jokes when this is not funny at all."
Meeks's wife is said to be particularly upset about it and did not attend his arraignment on Friday.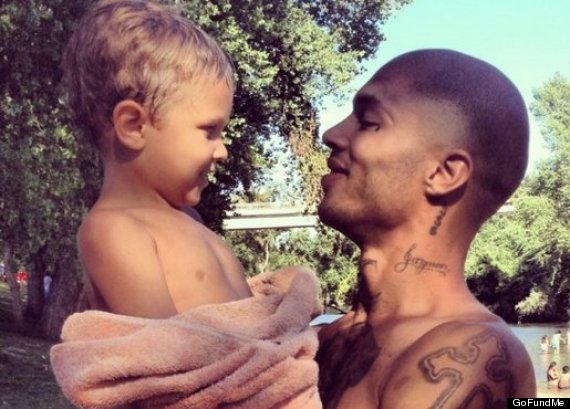 According to a fundraising website set up by someone claiming to be Meeks's mother, this is him and his son...
Simone Johnson said: "I wouldn't be surprised if you don't see her at all in the cameras, because she's upset.
"She's furious. Her man is in there and people are taking it as a joke, thinking its funny talking about his looks, saying all kinds of crazy things."
Meeks gave his first interview from prison on Friday, where he grinned bashfully upon being told of the collective knicker-wetting his appearance had prompted, but insisted: "I appreciate that but I just really want them to know that this is really not me, I'm not some kingpin."
The 30-year-old who was described by Stockton police officer Joseph Silva as "one of the most violent criminals in the… area" had previously served time in prison after being convicted of grand theft, but maintains he is now a changed man.
Meanwhile a fundraising website set up by a woman claiming to be Meeks's mother has collected more than $6,000.