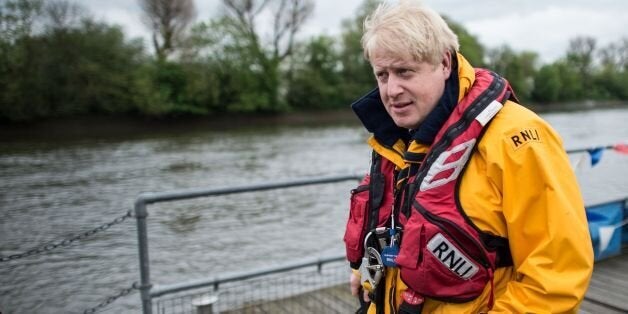 "London's has purchased three water cannon for the Met Police's armoury against austerity protesters this year. Surely it's only fair the people had one too?"
This is the question being asked by protesters who are furious at Boris Johnson's announcement that he bought three water cannon for the Metropolitan Police at a cost of £218,000.
Labour and the Liberal Democrats have condemned the water cannon purchase as "reckless", insisting there is not enough evidence that the tactic is effective in maintaining order.
Water cannon have never been used on the British mainland, although they have been deployed in Northern Ireland.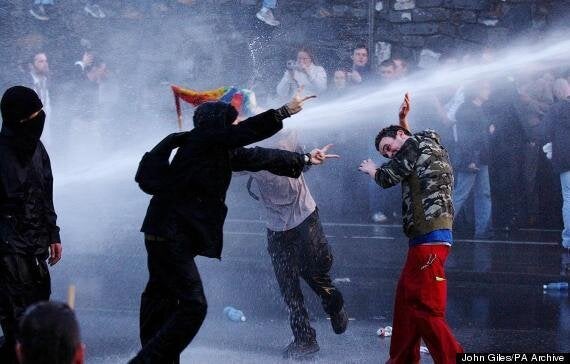 The "people's water cannon" campaign states:
Not satisfied with the power to kettle, taser, arrest and shoot citizens - London's Metropolitan Police Service can now fire water cannon at anti-austerity protesters too. Thanks to Theresa May and Boris Johnson, the Met will have three water cannon with which to clean the streets of citizens who dare to protest ideological austerity this summer.

We think this is wrong. Secret courts, legal aid cuts, the privatisation of the justice system ...and now this.

If you agree, join us.
Max Keiser, who works for Russia Today, has backed the campaign, launched by Kerry-Anne Mendoza.
Ms Mendoza told the Huffington Post UK that she started the campaign as a "lighthearted signpost to a very serious issue: the increasing militarisation of our domestic police force.
"At a time when one million people are dependent on food banks to eat - we need to safeguard our right to peaceful protest."
As of Tuesday 24th June, the campaign had 60 backers, amounting to a total of £867 of the £30,000 target. There are 17 day left of the campaign.
"It's going to be the people's water cannon, and we're going to show up wherever Boris Johnson is, he's not hard to find," Keiser announced live on air earlier this month.
"Whenever he uses his water cannon, we're going to use the people's water cannon to hit Boris Johnson. It's a water war coming this summer."
He argued that the three water cannons Johnson was arming the police with were "a symbol of this entrenched oligopoly trying to assert their dominion over the people".
Keiser has also pledged to build "an army people people armed with water weaponry" to take on the mayor around the city.
"If you see Boris in his office, you see Boris at his home, if he uses his water cannon, we squirt him in the face. We're not going to let him get around town without getting drenched – it's tit for tat, a water war.
"You hit us with your water, we're going to hit you right back."
Popular in the Community