Britain was greeted with a political rainbow of front pages Wednesday, with the hacking trial dominating the media. But one paper in particular has faced a fierce backlash over its "intolerably smug" coverage.
In a dramatic ending to a months-long trial, jurors tasked with deciding whether or not to convict several top former members of Rupert Murdoch's media empire on phone hacking charges reached a split decision on Monday.
Andy Coulson— the former editor of the News of the World who also served as Prime Minister David Cameron's chief spin doctor— is guilty, while Rebekah Brooks, the former head of Murdoch's British newspaper holdings, was cleared of all charges.
With Brooks cleared but Coulson convicted, Wednesday's coverage by the UK's papers was remarkably polarised.
Murdoch's Sun faced a furious backlash after boasting of a "Great Day For The Red Tops" - with many arguing the publication had choosen to erase Coulson's crimes from history.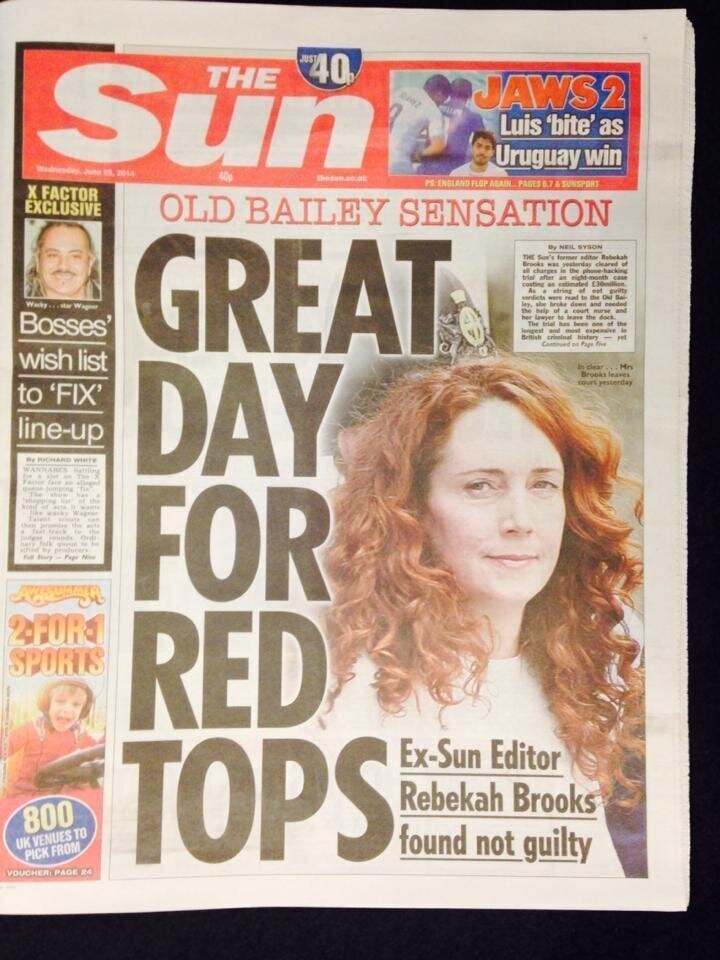 The sun
Many took to Twitter in response to The Sun's "shameless" coverage:
The Telegraph and The Times also played down Coulson's guilt to instead focus on Brooks walking free.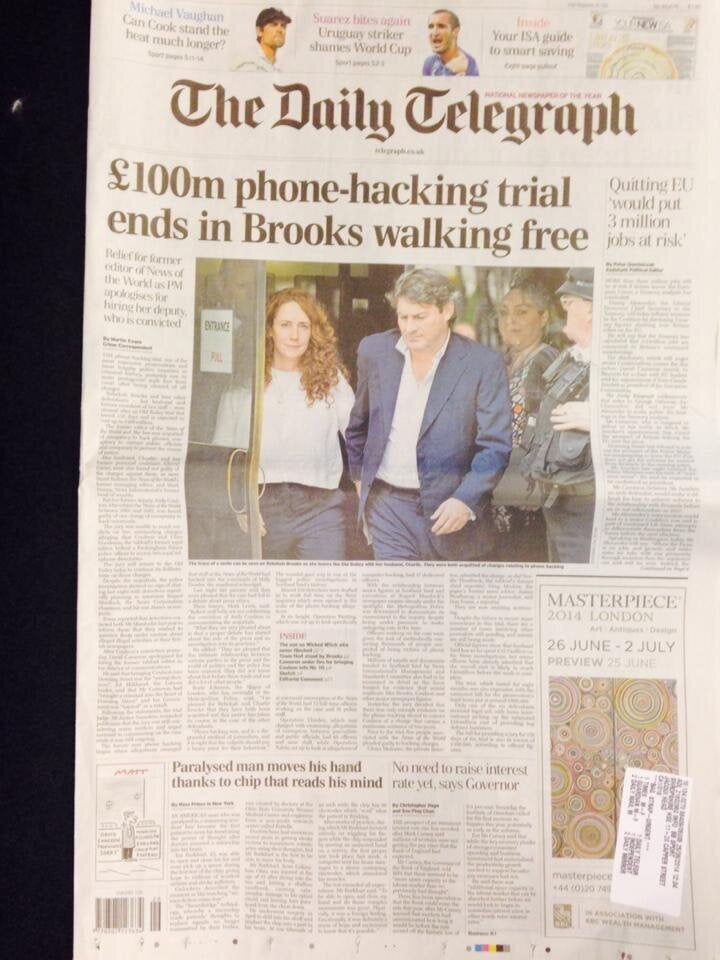 The Sun
Media commentator Roy Greenslade said the different approaches "revealed the deeper ideological split among national newspaper owners and editors."
"This was particularly evident in the editorials and commentaries," he said. "The celebrators viewed the declaration of Brooks's innocence as some kind of proof that the official reaction to hacking had been ill-judged."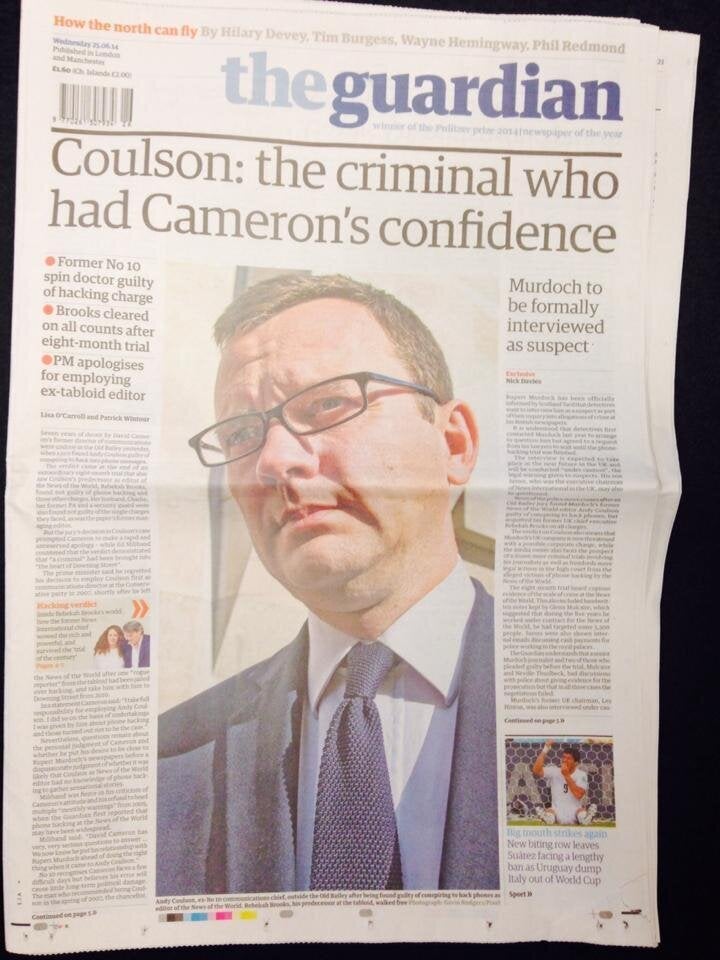 Newspaper round up
Related