When ISIS insurgents came for her home province, Umayyah Naji Jabara took matters, or rather a Kalashnikov, into her own hands.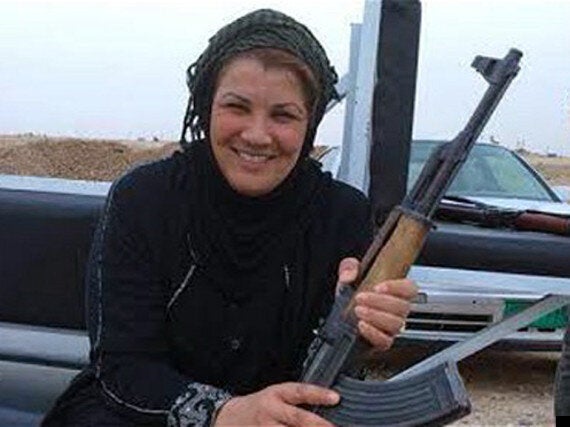 Umayyah Naji Jabara, a women's affairs advisor to the governor, took up arms against ISIS
For Jabara, the prominent Sunni daughter of a tribal leader, the fight was deeply personal. Her father Sheik Naji Jabara was killed seven years ago by an al Qaeda car bomb.
Her uncle Abdullah Jabara was killed in an ISIS attack on a provincial council building in Samarra, a city which the insurgents have threatened to take in order to destroy an holy Shi'ite shrine.
"A sniper among the terrorists of the ISIS killed her while she was trying, along with tribal elements, to confront an attack by the terrorists in al-Alam district," a local news agency reported, quoted by the paper.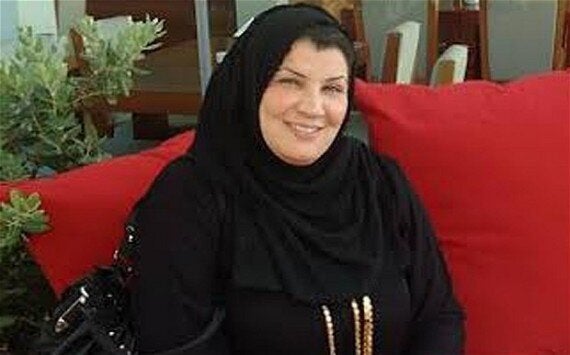 Jabara was hit by a sniper having taken out several of the jihadists as she fought on the frontline
Iraqi MP Dr Qutaiba al-Jubouri told Nun news : "The martyr and heroine Sheikha Umayya was killed on the berm, holding a gun to fight terrorists and defend the flag." He added that a sniper's bullets had led her "soul to ascend to the Almighty."
Al-Jubouri paid tribute to the "martyrdom of this sister in defence of land and honour against the attacks of the dark forces."
He said that Jabara's fight and subsequent death gave him "tears of joy and a heart full of pride" and had cemented his determination "to defend the soil of Iraq and its sovereignty and dignity".
Jabara's Sunni family had resisted the lure of Sunni militans, such as Isis and other al Qaeda-inspired groups, and stood by the Iraqi government, even aiding US and British troops in their counter-insurgency actions.
Sheikh Jabara founded the Awakening Councils, a network of tribes supportive of the removal of Saddam Hussein, who are credited as a key force in helping the Americans defeat much of al Qaeda in Iraq. Militants from the al-Qaida-inspired Islamic State of Iraq and the Levant (ISIL) with captured Iraqi soldiers wearing plain clothes after taking over a base in Tikrit, Iraq
Her uncle, Abdullah, was also killed by ISIS earlier this year while fighting to withstand an attack on the provincial council building in Samarra, one of the major cities in Salahuddin province and home to an important Shiite shrine.
Tributes have poured in to Jabara, including one from the country's beleaguered Shi'ite prime minister Nouri Al-Maliki.
"The name of the martyr Umayyah Naji Jabara has been added today to the chapter of Iraqi immortality," he said.
Popular in the Community