 Online gambling firm 888poker has already decided to "terminate its relationship" with "immediate effect", while sportswear giant Adidas is already reviewing its partnership with Suarez.
Adidas has already dropped the Uruguayan from its commercial activities for the rest of the World Cup in Brazil, but the impact could be felt for longer.
Public relations experts, like Andy Barr, head of PR agency 10 Yetis, warn that Suarez's marketability will have taken a hit.
"Suarez is clearly no longer going to be of interest to any brand that wants to associate itself with sports stars that families and kids can aspire to be like," he tells the Huffington Post UK.
"The final nail in his commercial coffin has to be that a gambling company have now sacked him. If even a gambling company, a sector known for taking risks and courting controversy, does not want you then it is time to get into "brand recovery" mode.
"Right now, even Gary or Phil Neville are probably more commercially appealing that Suarez and that says it all."
Suárez cannot play for Liverpool until late October as he begins another season on the sidelines due to biting an opponent. He has also been fined 100,000 Swiss Francs by Fifa and cannot train with Liverpool during the duration of the ban.
Others argue that sponsors will likely come back after the storm over Suarez's bite dies down and the infamy goes away.
"We are in a world where these PR storms have limited lifespan - and much like Tiger Woods, if Suarez returns back to the heart of his world- being a great footballer- and really focusses on that, there's a chance that he will be able to rebuild his role as an ambassador for commercial products," he says.
"That said, maybe a denture company is looking for a brand ambassador to show how strong teeth can be..."
"From a brand and club owner perspective, they have to take into account that footballers are role models; Liverpool and those brands that have commercial partnerships with Suarez will be thinking long and hard about what they do next.
"While some will be firmly put off by 'brand Suarez', I'm sure that other doors will open for him."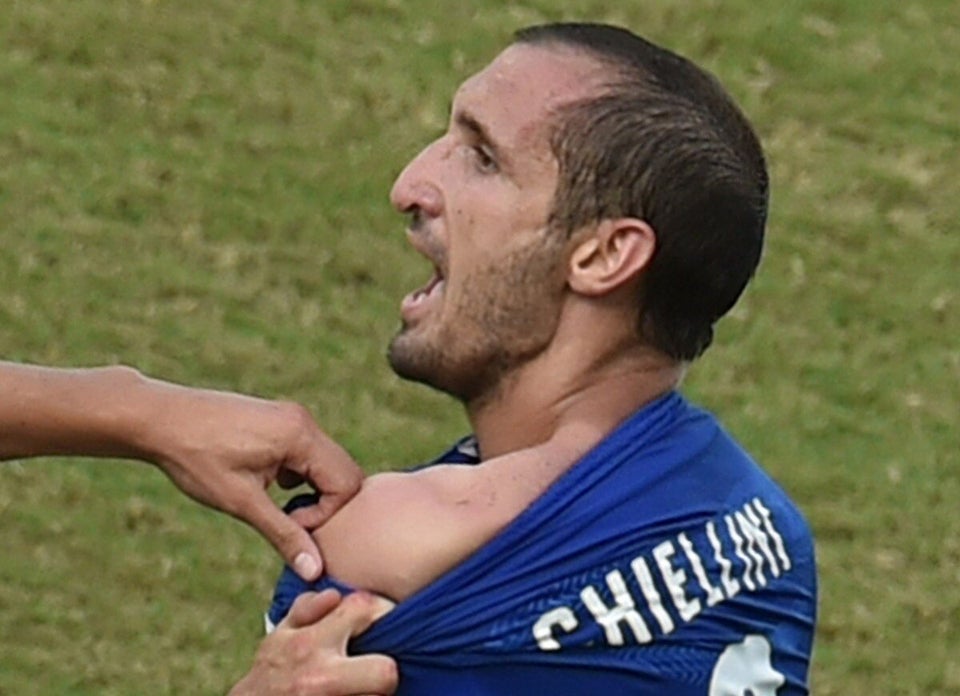 Suarez and Chiellini