ASSOCIATED PRESS
UPDATE:

Rolf Harris And Jimmy Savile 'Prowled Broadmoor Hospital Together'

Rolf Harris' 1985 Educational Video Warns Children About Paedophiles
Tributes to the disgraced entertainer Rolf Harris could be torn down in his home state of Western Australia as police consider new allegations against him.
The 84-year-old was unanimously convicted at Southwark Crown Court yesterday of 12 sex charges involving four women, most while they were under age.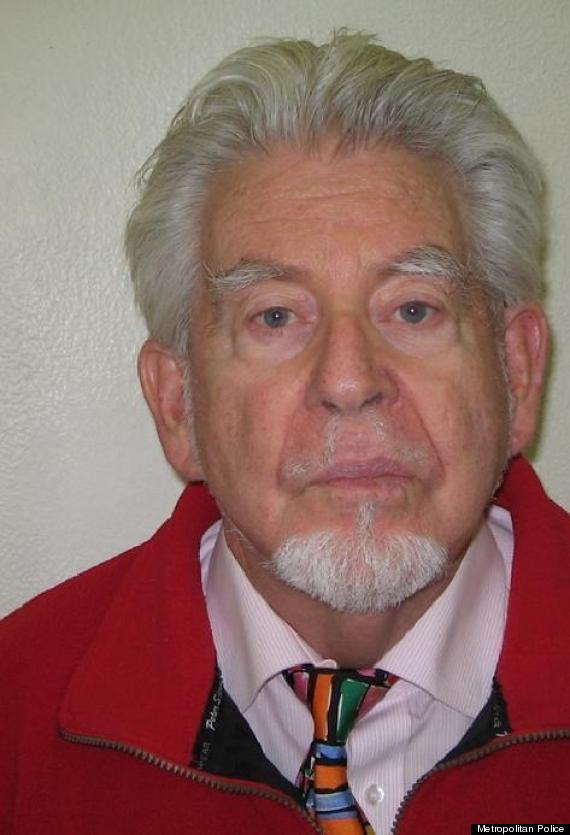 Police issued Rolf Harris' mugshot after he was convicted on all counts
Harris was once proudly referred to as "the Boy from Bassendean", but now his home town, in Perth, is planning to remove all honours it bestowed on him, including a plaque outside his family home and artworks in council buildings.
The mayor of Perth in Western Australia said the council was considering tearing up a plaque to Harris inlaid in the city's St Georges Terrace.
Lisa Scaffidi told Fairfax radio: "I can't say until the council decision is made but the general feeling around the place is that we don't accept those kind of offences.
"It's a very sad issue and something we need to deal with."
Following the news of his conviction Australian prime minister Tony Abbott told ABC radio: "I feel gutted and dismayed but it's very important that we do everything we humanly can to protect vulnerable young people.
"Sexual abuse is an utterly abhorrent crime.It's just sad and tragic that this person who was admired seems to have been a perpetrator."
The news that tributes to Harris could be removed in Australia comes amid growing pressure for the disgraced entertainer to be stripped of his honours from the Queen.
Harris has already had his Bafta fellowship, awarded two years ago, removed.
A spokesman for the Academy confirmed yesterday that his honour would be removed in light of the conviction.
"The British Academy of Film and Television Arts (Bafta) has made the decision to annul the Bafta fellowship bestowed upon Rolf Harris in 2012 following his conviction," said the spokesman.
Harris was first honoured at the palace in the late 1960s with an MBE, followed by an OBE a decade later, and a CBE in 2006.
FROM THE TRIAL:
While the Cabinet Office said it could not comment on individual cases, normal protocol sees honours from Buckingham Palace forfeited in circumstances where the person is considered to have brought the system into disrepute.
A recommendation can be made by the Honours and Appointments Secretariat to the forfeiture committee to revoke an honour if a person has been found guilty of a criminal offence.
Simon Danczuk, Rochdale MP, called for Harris' honours to be revoked.
"I think it has brought the position into disrepute, I think it is absolutely the right action to take. I think the guy is an absolute disgrace and he is bringing the whole honours system into disrepute," he said.
He called for an "overarching" inquiry into historic child sex abuse.
The decision to revoke an honour must be approved by the Queen.
In 2005, the Queen sat for Harris while he painted a portrait, commissioned by the BBC for television programme The Queen By Rolf, to mark her 80th birthday.
In 2012 Harris took centre-stage as one of the performers at the Queen's Diamond Jubilee celebrations outside the palace.
Ahead of his Bafta Fellowship just a few weeks earlier, he had been described as "one of the world's most iconic entertainers" by the Academy chairman.
Harris said: "I'm hugely honoured and very thrilled."
Harris's portrait of the Queen was on display at the palace during the summer of 2006, to be viewed by members of the public, before being returned to the BBC.
Asked about the whereabouts of the portrait now, a BBC spokesman said: "We've been asked about this before and the position hasn't changed. The BBC does not have this painting in its collection."
Harris faces prison when he is sentenced on Friday for the offences.
Following the verdict police said they would look at fresh allegations that were not part of his trial.
A Metropolitan Police spokesman said: "We have received a number of new allegations and these are now being considered."
Dozens more alleged victims came forward during the trial, including several in Australia, and Scotland Yard has been in touch with their counterparts in the Australian police.
It is not yet clear whether they are pursuing any investigation in Harris's home country.
Story continues beneath slideshow
Asked about reaction to the verdicts, Peter Wanless, chief executive of the NSPCC, said: "We have had an explosion of calls in the last 24 hours from people worried and concerned about sexual abuse, not particularly directly related to Rolf Harris himself, but I think this case is symptomatic of an increased confidence that people have now to seek justice for crimes that have been committed against them."
He told ITV's Good Morning Britain that the decision by Harris to feature in a child abuse prevention video Kids Can Say No in the 1980s had shown his "absolute hypocrisy".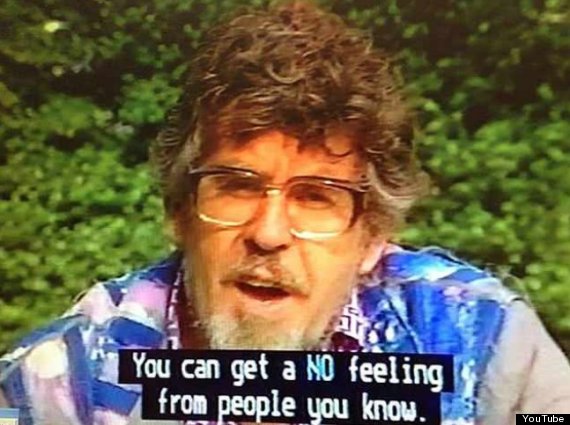 "I think this illustrated the absolute hypocrisy of Rolf Harris, there is no excuse for him not understanding the nature of the crimes that he was committing, here is someone who is absolutely providing children with good advice about how to stay safe," he said.
Asked if Harris had contacted the NSPCC about help with making the video, Mr Wanless replied: "I think what happened was that he commissioned an independent film company to make this video and then they asked us about the accuracy of the safety messages within the video.
"We were consulted about the accuracy of the messages which were being delivered, which I think were probably pretty strong messages."
He added: "It shows the complete hypocrisy and the danger of sexual predators hiding in plain sight.
"It is extraordinary, it shows the brazen nature of the crimes and this sort of self-confidence that sexual predators can feel that they are almost above the law.
"At the heart of sexual crimes is the exercise of power over vulnerable individuals and here is an illustration of someone who was absolutely using their power to exploit people in a completely unacceptable way."
Shocking reports also emerged this morning that Savile showed Rolf Harris around Broadmoor high security psychiatric hospital while women patients were getting undressed for bed.
Former patient Alizon Pink, now 60 years old, told the newspaper: "Savile had got his own set of keys to Broadmoor from the staff.
"I looked up and saw him leading a group of people. Directly behind him was Rolf Harris."
She alleged sex predator Savile timed the 7pm visit so women patients were getting undressed for bed.
Ms Pink, who is now called Steven after a sex change, said: "I was in my nightie and others were too. I think it was deliberate by Savile - to coincide with girls getting changed so he and Rolf could look at them."