Months before Jimmy Savile was exposed as a serial paedophile and Rolf Harris was arrested for indecent assault, someone paid thousands of pounds for this portait.
Yes, it's of Savile. Yes, it's by Harris. It was sold for £4,500.
Harris drew this and others in a Bristol studio canteen in 1992 when Savile - then the magnanimous and beloved "Sir Jimmy" - was doing an interview with Harris for his ITV series Rolf's Cartoon Club.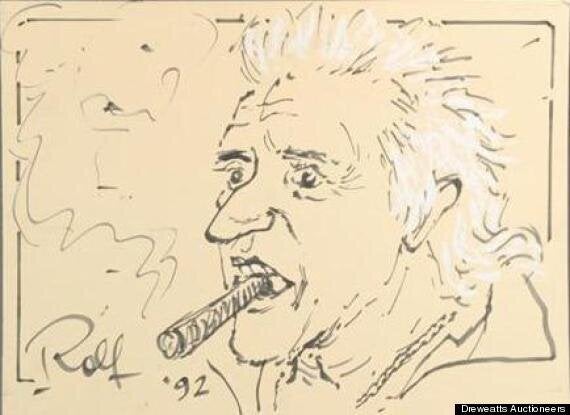 'A little bit here...' Rolf Harris' portrait of Jimmy Savile that sold for thousands
The portrait was sold for £4,500 as part of an auction of Savile's items and memorabilia in July 2012. Another portrait, drawn at the same time, sold for £2,600. Two sketches of Savile "as a hound" sold for £850, according to the auctioneers' records.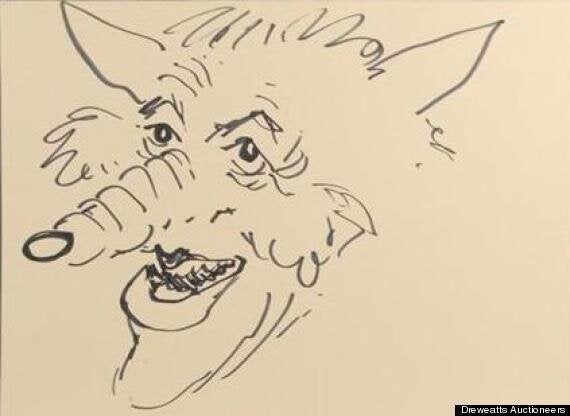 Someone bought two of these sketches for £850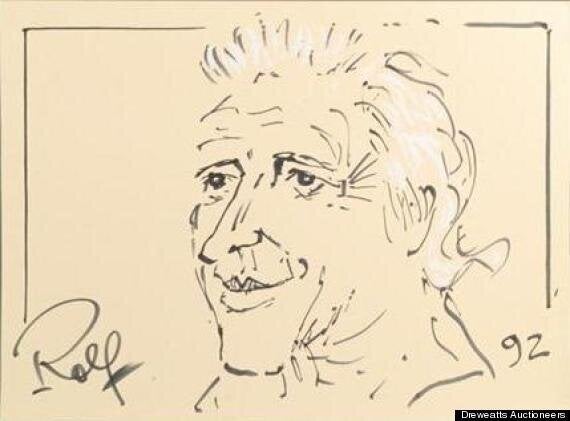 The auctioneer does not disclose who bought them, so it's possible the same person now owns a lot of portraits by Rolf Harris of Jimmy Savile that are worth nothing.