Voters are wary of Labour on immigration and Europe because they do not believe it has a "clear position" on these issues, a senior Labour figure has said.
Shadow Health Secretary Andy Burnham told a Progress meeting that the issue would be "a big hurdle" for the party at the general election and that is has been "repeatedly" coming up on the doorsteps, The Daily Telegraph reported.
He said: "I think there is a big hurdle in front of us that we've got to be honest about and that is the Labour position on Europe and immigration. That did come up repeatedly on the doorsteps."
He added: "While we've really begun to develop the story coming out of our time in government that addresses people's concern, there is more to do to give people in the party a simple sense of confidence that Labour has got a clear position.
"And also, and this is more important, that we're in the right position."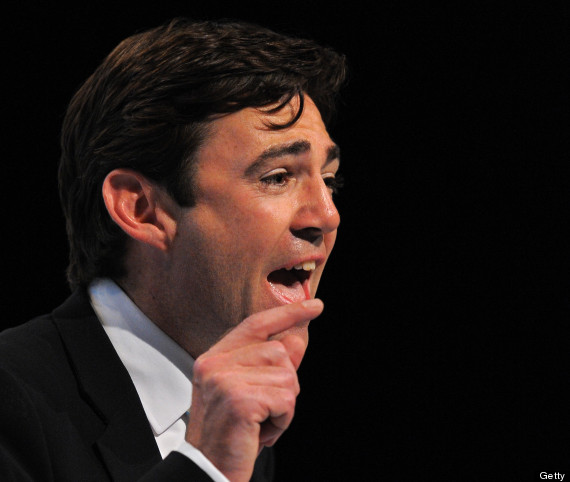 Burnham said immigration and the EU would be 'a big hurdle' for Labour in 2015
His comments come amid ongoing talks about whether Ed Miliband should lead the party into next year's general election.
Burnham, who stood against Miliband to be Labour leader in 2010, said that any of his colleagues who were briefing against him "should be ashamed".
Labour and the Conservatives have both moved to set out clear policies on Britain's membership of the EU, to ensure they do not lose votes to eurosceptics Ukip, who triumphed in May's European elections.
SEE ALSO: Principles Not Photo Ops Will Get Me Elected Prime Minister, Ed Miliband Tells HuffPost UK's Mehdi Hasan
David Cameron has said he will give voters an in/out referendum in 2017 if he remains prime minister after the next election.
Miliband has said Labour will offer a referendum but only if there is a move by Brussels to take away any power from Westminster.
Len McCluskey, general secretary of the Unite union, has called on Miliband to match Cameron's pledge.
In June, John Denham, a stalwart, early ally of Miliband, said Labour should abandon its "politically correct" approach to immigration and commit itself to lowing the numbers of those coming in from the EU.
He wrote: "We should work actively to reduce the number of EU migrants coming to the UK, and move closer to the relationship we have with the rest of the world.
"Of course, that is exactly what current policies – clamping down on dodgy agencies, enforcing minimum wage, requiring apprenticeships, tackling unregulated housing – are designed to do.
"But we are so politically correct we cannot admit that's the aim, even though that's exactly what most of our voters want to hear."