Social media users are pledging a salary of £30,000 a year for a paparazzi photographer to follow Daily Mail editor Paul Dacre for a year, and publish photos of him going about his business.
The lively thread suggests a crowdfunding campaign should be established to fund the tit-for-tat intrusion, but acknowledges that popular sites like Kickstarter or Indiegogo are unlikely to allow the fundraising to take place on their sites. A site developer then offers to build the technology.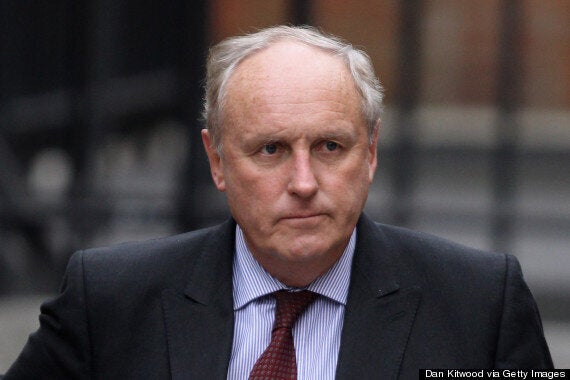 Paul Dacre, editor of The Daily Mail
There are several practical flaws to the plan, if not ethical ones. One poster said that paparazzi earn around £500k a year, which caused the original poster to re-think his salary offer of £30,000.
The Huffington Post UK doubts most are on such a high wage, with some paps probably taking home less than the original £30,000 offered, but exclusive sets of shocking celebrity behaviour could earn up to £100,000.
"A possible option is raising £52,000 or £26,000 on Kickstarter to be able to offer £1,000 or £500 a week to the most scandalous photo of Paul Dacre," the Reddit poster said.
DailyDacre.com and DacreMail.com were domains that the thread has considered using, and several posters offered to write the copy for the site, adding that it "would be a requirement to make up facts 'from sources close to [the person]' and if someone complains, to hide the apology somewhere deep in the website so that no-one sees it."
"Don't forget the full Femail treatment - big red circles all over photos of him, highlighting crows feet, fat ankles, cellulite, thinning hair, liver spots, etc , etc," one user wrote.
"Actually I'm kind of surprised some celebrity hasn't already done something like this. They certainly have the money." and "I'm sure some famous person or someone who has been a victim of the daily mail will pitch in. i.e George Clooney."
Clooney is currently locked in a dispute with the Mail, which he accuses of fabricating a story about a religious tensions with his fiancee Amal Alamuddin's family. The paper apologised, but Clooney said the Mail's apology and defence of its story was "a lie" and a "coverup".
The idea is also getting some traction on Twitter, tweeted by Father Ted creator Graham Linehan and Hacked Off activist Dr Evan Harris.
"The truth is that there is an unpleasant intellectual snobbery about the Mail in leftish circles, for whom the word 'suburban' is an obscenity," he wrote. "They simply cannot comprehend how a paper that opposes the mindset they hold dear can be so successful and so loved by its millions of readers.
"Well, I'm proud that the Mail stands up for those readers."