UPDATE:As of midday on Wednesday, the MailOnline had removed the article at the centre of George Clooney's strongly-worded complaint.
George Clooney has launched a blistering attack on the Daily Mail, claiming the publication of a "completely fabricated" article about the family of his Beirut-born fiancée "should be criminal."
Clooney was responding to a report on Monday which claimed Amal Alamuddin's mother Baria was opposing their marriage on religious grounds.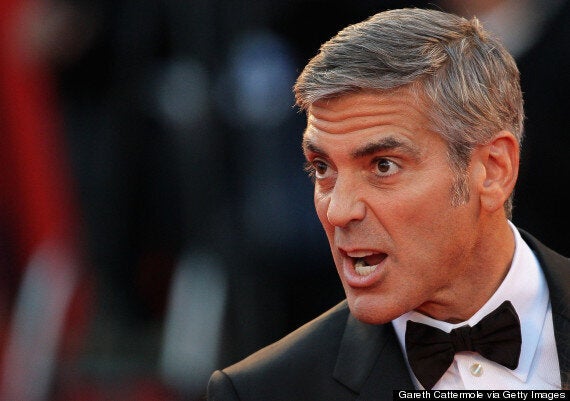 George Clooney has launched a blistering attack on the Daily Mail
"Let me repeat that: the death of the bride."
The 53-year-old points out Alamuddin's mother is not Druze and hasn't even been in Beirut since the pair started dating in September last year.
Dismissing the stream of pregnancy and wedding plan rumours the tabloid also publishes, he continues: "But this lie involves larger issues. The irresponsibility in this day and age, to exploit religious differences where none exist, is at the very least negligent and more appropriately dangerous.
"We have family members all over the world and the idea that someone would inflame any part of that world for the sole reason of selling papers should be criminal."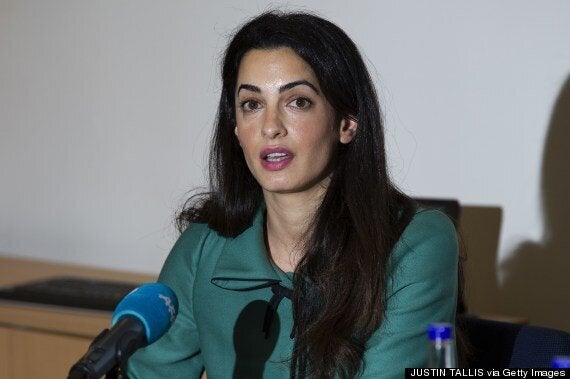 Clooney is set to wed human rights lawyer Amal Alamuddin
As of Wednesday morning, the article in question appeared to have been removed or at least edited online, with a picture spread of both Alamuddin's and Clooney's mothers embracing in Italy ahead of the reported forthcoming nuptials.
The piece makes much about the women's apparent close bond, though writes it: "…seems out of step with comments made to MailOnline about Baria's feelings towards her daughter's husband-to-be.
"A source said Baria wanted her to marry within their strict Lebanese religious sect, according to close family friends.
"High profile human-rights lawyer Amal, 37, was born in Beirut to a prominent and highly respected family within the Druze sect, a medieval offshoot of Islam, who are forbidden to marry outsiders."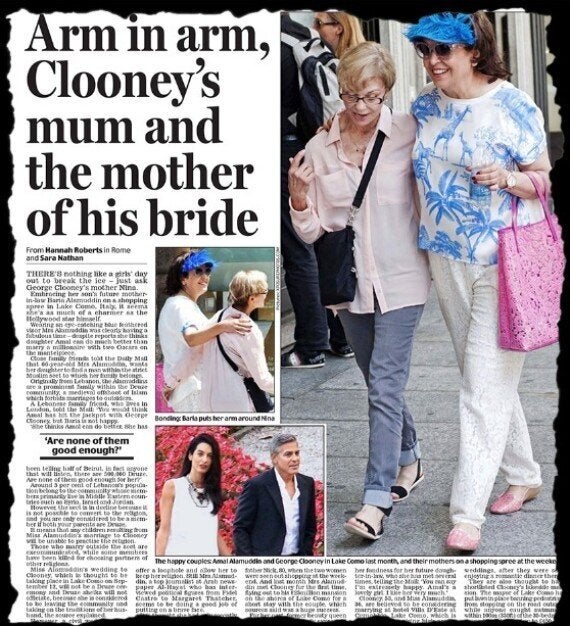 The Daily Mail article as it appeared in the newspaper

As of midday on Wednesday the MailOnline had removed the article
Clooney's op-ed ends with a stinging blast at the paper: "The Daily Mail, more than any other organisation that calls itself news, has proved time and time again that facts make no difference in the articles they make up.
"And when they put my family and my friends in harm's way, they cross far beyond just a laughable tabloid and into the arena of inciting violence.
"They must be so very proud."
It's not the first time Clooney, whose father was a TV journalist and broadcaster, has personally and publicly addressed falsehoods in the press. Baria Alamuddin and Nina Bruce were pictured in Lake Como this week
Johnson had suggested the star had "lost his marbles" following his call for London to return the 2,500-year-old Elgin Marbles to Greece.
Clooney had been publicising his film Monuments Men, which tells how artworks stolen by the Nazis were rescued and returned to their owners.
Johnson said: "Someone urgently needs to restore George Clooney's marbles. Here he is plugging a film about looted Nazi art without realising that Goring himself had plans to plunder the British Museum.
"And where were the Nazis going to send the Elgin marbles? To Athens! This Clooney is advocating nothing less than the Hitlerian agenda for London's cultural treasures. He should stuff the Hollywood script and stick to history."
"I'd chalk it up to a little too much hyperbole washed down with a few whiskeys. I've found myself in the same spot a time or two so I hold no ill will."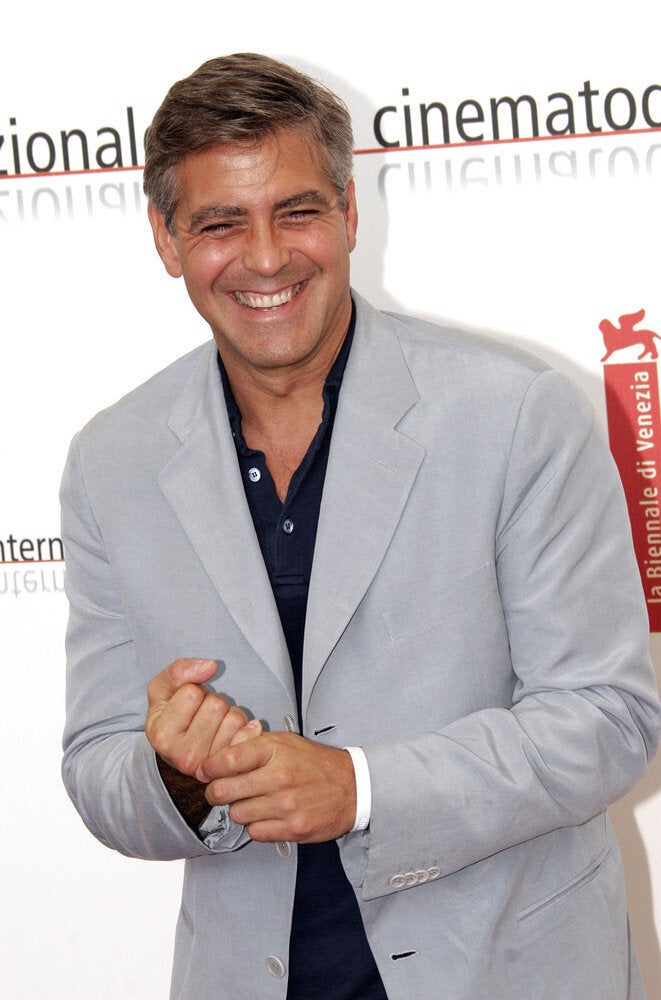 George Clooney through the years