The death toll of Palestinians killed since the start of the offensive against Gaza has risen to 175, according to AP, with Hamas confirming on Monday that it now had the use of unmanned drones. Since the attack on Gaza began seven days ago, Israel has launched more than 1,300 strikes on the Strip, while around 1,000 rockets have been launched from Gaza into the Israeli heartland. So far there have been no Israeli fatalities with the "Iron Dome" missile defence shield intercepting many of the rockets fired into the territory.
According to the Israeli military, an unmanned drone, which was launched from Gaza, was shot down on Monday by a Patriot missile near the city of Ashdod; a statement from Hamas said that three drones were launched into Israel on Monday and released an unverified video of an unmanned vehicle holding two missiles.
In response, Israeli Defense Minister Moshe Yaalon said: "Hamas is trying everything it can to produce some kind of achievement and it is crucial that we maintain our high state of readiness. The shooting down of a drone this morning by our air defense system is an example of their efforts to strike at us in any way possible."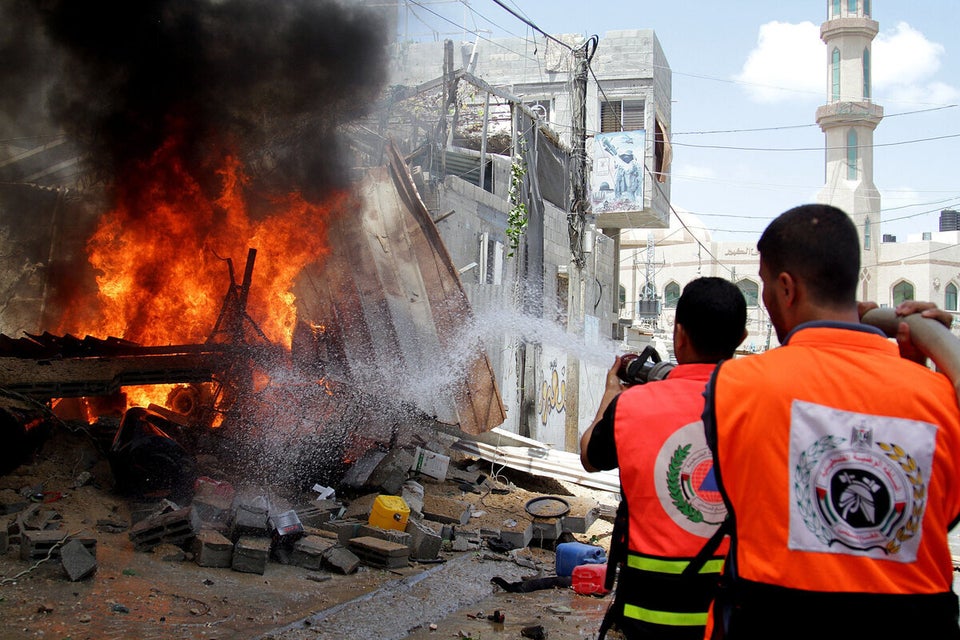 Gaza Offensive