In the wake of the MH17 and MH370 disasters, Malaysia Airlines now faces a massive struggle to recover as a business and win back the public's confidence.
This comes as the airlines' share price plummeted by 17.8% Friday morning, as investors rushed to sell their stock in the carrier after it suffered its second deadly incident this year.
"In the history of aviation there's never been an airline that had to go through two huge disasters in the span of four months, so I don't think there's any historical evidence that they can get out of this," he told Dow Jones Newswires.
The two tragedies have left Malaysia Airlines reeling, with the business currently worth 75% less than back last year and losing around $1.6 million a day (£0.9 million).
Last year, the business' losses grew to 1.17 billion ringgit (£212 million), nearly three times more than its losses the previous year.
The passenger's message obviously referring to the disappearance of MH370 in March, which resulted in one of the greatest aviation mysteries of all time.
Experts warn that the airline will have a difficult task repairing its image after the latest tragedy. Nick Rines, chief executive of the Institute for Diplomacy and Business, told the Huffington Post UK that the fallout "goes well beyond corporate reputation or flight safety confidence levels".
"The loss of the aircraft over the Ukraine and flight MH370 reflects directly on the host nation. What has happened with these two tragic situations highlights the lack of preparation for crisis management that may involve governments and popular opinion of entire nations.
"The problem is that the Malaysian Government finds it hard to take ownership and manage the situation, and its diplomatic service does not universally have the capability to handle the task required. Hiring in commercial PR services is an option, but it is far from ideal because there is unlikely to be clear direction, and the communications chain would be fragmented. However, this is the best solution for both the government and the airline who should be seen to be working together."
"For situations of this type consumer public relations and public affairs crisis management is not enough. They also need real and experienced diplomatic planning and skills that are linked to public relations crisis planning, whether hosted within government foreign service departments or through third parties."
"They need to present a proactive face, one of utmost sympathy for lives lost and grieving families, to retain credibility and honour, both fundamental to the Asian cultural base," she said.
"An airline will normally make a public announcement via a press conference of their safety track record and that everything is being done to make sure families and loved ones are updated regularly. The last time this happened, the facilities and communication levels were slightly shambolic, but part of that may be linked to cultural expectation."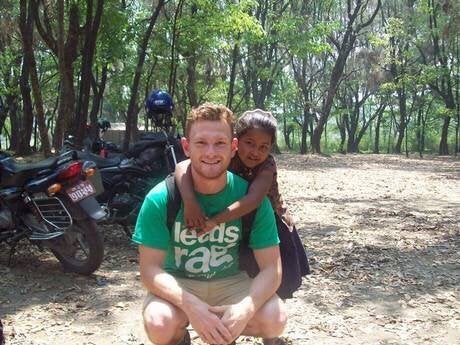 Victims of Air Malaysia Flight MH17 in Ukraine