David Benn said his brother, who died in March this year, was a "committed supporter" of devolution but was fervently against "outright independence".
He added that his brother had hoped to make his views public ahead of September's independence referendum, but that his illness had made this "impossible".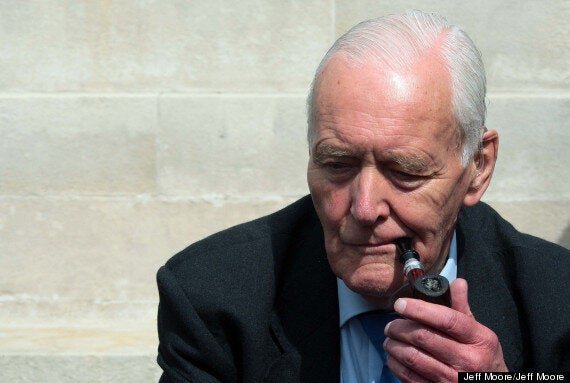 Tony Benn died in March of this year
In a letter published by Labour, David Benn called on Scots to consider his brother's views when deciding Scotland's future.
Benn said: "Tony was one of a large group of people who are half-English and half-Scottish, and one hopes that voters will take some account of their feelings.
"He was profoundly attached to both countries, and was, I know, saddened by the idea that the land of his mother's birth might choose to separate itself."
He stated: "My brother was, needless to say, a committed supporter of Scottish devolution. But he was strongly opposed 'in the nicest possible way', as he put it, to outright Scottish independence - a subject we often discussed.
"He was convinced that it would do nothing to promote the Socialist cause which he championed, while seriously weakening both England and Scotland. He had hoped to put his view on the public record, but his last illness unfortunately made this impossible."
The letter was made public ahead of a visit to Scotland by Tony Benn's son Hilary - a Labour MP and former UK environment secretary.
Hilary Benn said: "The socialism my father campaigned for all his life was about solidarity.
"He was a passionate believer in standing together and supporting one another in struggle and difficulty, not pushing people apart.
"To him, independence would not further the beliefs he fought for. That's why he was clear that the Labour cause - and the Socialist cause - was best served by staying together."