George Osborne has said further sanctions will be considered against Russia if it fails to co-operate in efforts to secure the MH17 crash site, as pictures emerged showing rescue workers wandering around carrying a black box flight recorder.
Amid growing international fury at Vladimir Putin, the Chancellor said Russia "holds the key" to access to the "truly horrific" scene in eastern Ukraine, which is controlled by pro-Moscow separatists.
"Of course any sanctions will have an economic impact, and we are prepared to undertake further sanctions.
Story continues after slideshow...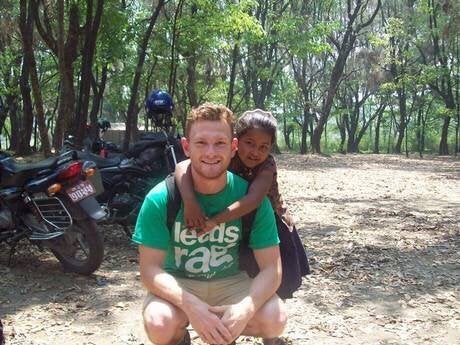 Victims of Air Malaysia Flight MH17 in Ukraine
"But think of the economic hit... of allowing international borders to be ignored, of allowing airliners to be shot down. That is a much greater economic hit for Britain. We are not prepared to just allow that to happen," the Chancellor said.
Australian Prime Minister Tony Abbott claimed allowing those accused of shooting down MH17 to be in charge of the crash site is like "leaving criminals in control of the crime scene".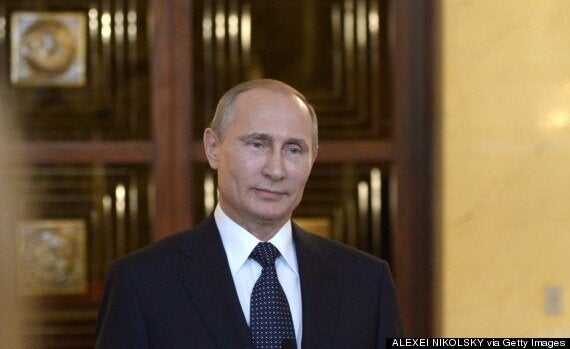 Putin said others were using the disaster to achieve 'selfish political goals'
Putin meanwhile claimed politicians should not use the shooting down of MH17 and the deaths of 298 people aboard to pursue "selfish, narrow" political goals, has said.
The Russian president has come under intense international pressure to call the separatists, who he is accused of backing and arming, to heel.
Earlier this morning, he said the plane would never have been shot down, if fighting in the region between the separatists and the Ukrainian government had not resumed at the end of June.
"We must do everything to provide security for the international experts on the site of the tragedy," he told Russian network Russia Today - which has itself been accused of biased, pro-Russian reporting in its coverage of the disaster.
"In the meantime, nobody should and has no right to use this tragedy to achieve their narrowly selfish political goals."
Meanwhile, the US set out the evidence it claimed it had for Russian separatists being behind the atrocity.
Secretary of State John Kerry said it was "pretty clear" that an SA-11 missile system had been transferred by Russia into the hands of the separatists.
Rescue workers under the control of Russian-backed rebels have removed most of the 298 bodies of those killed on the flight, which families fear could be as bargaining tools by those accused of shooting the plane down.
The separatists have been accused of obstructing independent inspectors trying to access it, hampering an official investigation.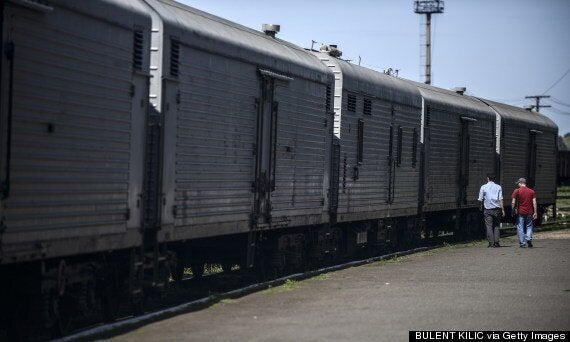 The refrigerated railway carriages that reportedly contain bodies of MH17 victims
They have placed almost 200 bodies from the downed Boeing 777 into refrigerated train carriages in rebel-held town of Torez, nine miles from the crash site, but around 100 reportedly remain among the wreckage.
"It looks more like a garden clean up than a forensic investigation," Tony Abbott said during a press conference.
"Given that 38 Australians are among the dead, it's vital we get a properly secure site and a proper investigation.
"In order to bring them home we first have to get them out. We want to retrieve the bodies and investigate the site and we want to punish the guilty."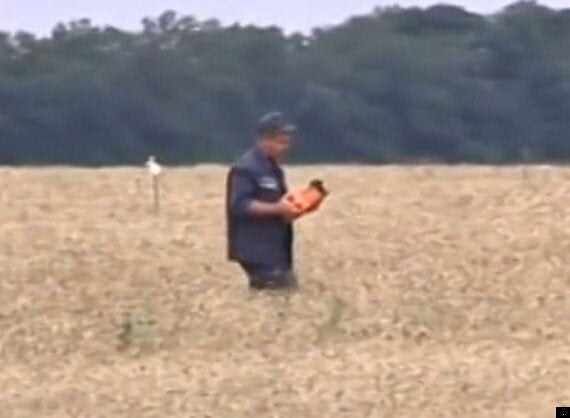 Evidence: A rescue worker carries one of the black boxes from the scene of the crash
There have been reports of looting, and the families of some of the 10 Britons who died fear the rebels may hold on to their relatives as bargaining tools.
Hugo Hoare, whose brother Andrew died on the plane, told the Daily Telegraph he was concerned over whether the rebels would take care of them.
He said he hoped that diplomatic pressure would bring about a decent resolution, saying: "I just hope whatever they are doing is humane and their intention is just to release them at the appropriate time.
"The first thing I thought was what if they are going to use them as a bargaining chip?"
Barry Sweeney, who lost his 28-year-old son Liam, said it was "a concern" that the separatists may use the dead to their advantage, and said they should have been repatriated straight away. Tony Abbott said 'we want to punish the guilty'
Jordan Withers, nephew of former BBC producer and World Health Organisation media officer Glenn Thomas, who also died on MH17, called for the bodies to be released to allow the families closure.
He told the Telegraph: "It's becoming more apparent from what we have seen or heard that there is growing concern about decomposing bodies at the scene and about looters.
"That is a real concern of ours. My uncle had personal belongings with him on the plane that his partner and us would like to get back."
Prime Minister David Cameron is due to make a statement to MPs later spelling out what measures he believes should be taken following the apparent shooting downing of the plane by rebels.
In what was described by Downing Street as a "frank" conversation last night, the Prime Minister told Putin his support for insurgents in eastern Ukraine had "contributed to an appalling tragedy" and the delay in experts being able to investigate was "indefensible".
Further pressure will be put on Russia at the United Nations today and a meeting of EU foreign ministers tomorrow is expected to result in a more punitive sanctions regime, with Mr Putin's "crony group" possible targets.
French arms sales and German dependence on Russian fossil fuels have been seen as possible barriers to tougher measures, but Britain will argue that the whole union must share the burden.
A No 10 source said the UK wanted additional names to be added to the list of Russians subject to travel bans and asset freezes under the existing criteria for EU sanctions.
These could include "entities" - firms or organisations - as well as individuals involved in supporting efforts to destabilise Ukraine.
But there will also be an effort to extend the scope of the sanctions, to allow those who are influencing or supporting the "Russian regime" to be targeted for sanctions, meaning oligarchs within Putin's inner circle could be named.
Barry Sweeney lost his son Liam in the crash
Barry Sweeney was on MH17 along with fellow Newcastle United fan John Alder, said he has now stopped watching the news because it was so upsetting.
"Without going into politics because I think the Government have to sort that out, I just want them basically to bring the 298 people who need to be brought home for this to close," he said.
"I have seen a little bit of the news, I try to stop watching it only because it is upsetting, especially when you see body bags but I'm hoping Liam is in one of those because I don't want him to be lying there somewhere where there's nobody there to give him a good cuddle, you know."
Mr Sweeney said the family were struggling to comprehend what had happened to Liam and that nobody ever had a bad word to say against him.
"For me personally I've never stopped, I've been getting up... I don't think I've had any time to think," he said.
"My wife - who was Liam's step mum - and my ex-wife who I spoke to yesterday, they're in bits, they just can't comprehend what's happened. I think I'm getting through it because I can talk to people, as long as I'm talking, I'm fine; when I stop, the tears come.
"Liam was one of those lads where nobody had a bad word to say against him but I never heard him have a bad word to say about anybody else he just got on with things.
"He was a good lad, he was there if you wanted him to be there. If it had anything to do with Newcastle it might have to come second, but that was Liam."