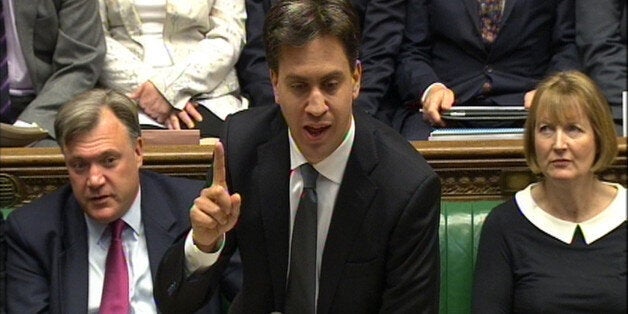 Ed Miliband said he would subject himself to a regular interrogation by ordinary voters at Westminster if he becomes prime minister.
The Labour leader said inviting public critics to directly confront the country's political leader in Parliament would help re-engage citizens.
He is to submit proposals to Commons Speaker John Bercow amid calls to reform the much-criticised weekly Prime Minister's Questions sessions where the premier faces MPs.
"I think what we need is a public question time, where regularly the prime minister submits himself or herself to questioning from members of the public in the Palace of Westminster on Wednesdays," he told BBC1's Andrew Marr Show.
"Why is that important? Because I want to let the public in to our politics.
"At the moment there is the glass that separates the public in the gallery from the House of Commons, but there is a gulf miles wide between the kind of politics people want and what Prime Minister's Questions offers."
Miliband applauded Deputy Prime Minister Nick Clegg's decision to take on a weekly radio phone-in and said that he intended to take part in more of those himself.
But he indicated that his proposed public session in Parliament may not happen every week.
"We'll see how often we do it. We definitely want to do it regularly and I want to make a formal proposal to the Speaker of the House of Commons.
"He and I have talked before, many times, about Prime Minister's questions."
Those invited "would not just be cheerleading Labour supporters", he insisted.
Miliband earlier this week sought to fight back against critics of his leadership and "geeky" appearance by insisting principles and ideas are more important in politics than style and image.
He suggested the initiative was part of that agenda and not a "gimmick".
"It is serious. I want to find ways to change our political culture. It's not just about photo-opps - that is a problem - it is deep and it goes well beyond that," Miliband said.
Labour said that the sessions would happen at least once a fortnight and possibly weekly, if they were given the go-ahead by the Speaker.
Questioners "would be chosen by a method to ensure a wide representation of the country and political backgrounds", a spokesman said.
David Cameron held regular "Cameron Direct" meetings in town halls and other venues outside Westminster as opposition leader and has continued them, less regularly, as Prime Minister.
Mr Bercow's office said it would examine any proposals submitted by the Labour leader - which it said echoed similar reforms already submitted to a review.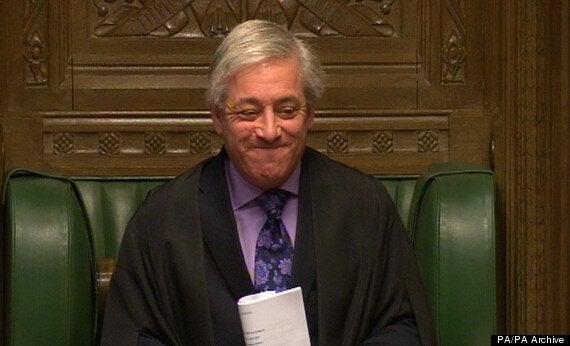 Will Speaker Bercow agree to as shake-up of Prime Minister's Questions?
"The Speaker will look at Mr Miliband's suggestions with interest, when he receives them. Clearly, any changes would be a matter for the House," his spokeswoman said.
"The Speaker's special Commission looking at the effects of the digital revolution on our democracy has received similar suggestions from people outside Parliament.
"However, it is clear that within Westminster there is also an appetite for further reforms to the way the House of Commons conducts itself."
Miliband said voters "deserve a better debate" than one unduly focused on image.
"This isn't C-List celebrity, this isn't an ugly person's showbiz contest, this is about more than that."
He went on: "I will talk about a different kind of leadership which has listening as part of leading."
Miliband said he had spotted the potential for benefit when Clegg announced his weekly phone-ins on LBC radio which began in January last year.
Tory London Mayor Boris Johnson and Labour's deputy leader Harriet Harman also field listeners' queries regularly on the commercial network.
"He got a whole load of bile about it when he did it and I remember saying to people 'actually, it's good thing to do'.
"I will do that in terms of radio phone-ins but I want to do more."
Obama made an informal but orchestrated appearance during a meeting between Miliband and top US national security officials at the White House.
"As somebody who wants to be the prime minister of the country, I think that for me to engage with the president of the United States is a totally sensible thing," the Labour leader said.