The European Union has agreed a package of new economic sanctions against Russia, as Prime Minister David Cameron met families of Britons killed in the Malaysia Airlines MH17 crash, which has been blamed on Moscow-backed rebels in Ukraine. The President of the European Council, Herman Van Rompuy, said the new measures include an arms embargo, a ban on the sale of dual use and sensitive technologies, and a ban on the sale of bonds and equities by state-owned Russian banks in European capital markets.
Eight more officials - including four members of President Vladimir Putin's inner circle - are also expected to be subjected to asset bans and travel freezes. The White House indicated that additional US sanctions can be expected to follow the EU announcement. Mr Cameron, who chaired a meeting of the Government's Cobra emergencies committee, said the new sanctions should send a message to Mr Putin that his behaviour in Ukraine was unacceptable" and Russia could expect "tough action" from the international community until it changes course.
Mr Van Rompuy said the new sanctions had been imposed after Russia ignored calls to seek a peaceful resolution to the crisis in Ukraine, with arms and fighters continuing to flow across the border in support of the pro-Moscow separatist rebels. "It is meant as a strong warning: illegal annexation of territory and deliberate destabilisation of a neighbouring sovereign country cannot be accepted in 21st century Europe," he said in a statement.
"Furthermore, when the violence created spirals out of control and leads to the killing of almost 300 innocent civilians in their flight from the Netherlands to Malaysia, the situation requires urgent and determined response."
Meanwhile, US Secretary of State John Kerry accused separatist rebels in eastern Ukraine of showing "an appalling disrespect for human decency" in carrying on fighting close to the site where MH17 crashed after apparently being shot out of the sky by a surface-to-air missile. The fact that not all the remains of the 298 victims of the disaster had yet been recovered had placed "an unsupportable burden on families", who "clearly deserve a thorough, international investigation," Mr Kerry said in a Washington DC press conference.
The parents of Liam Sweeney, a Newcastle United football fan killed in the July 17 crash, said they were "angry and frustrated" that their 28-year-old son's body had not yet been returned to them, and that they did not even know whether his remains were still in the Ukraine or had been flown back to the Netherlands. Barry and Angela Sweeney were among seven of the 10 families of British victims who attended an hour-long meeting with Mr Cameron at 10 Downing Street.
Families of Britons killed in the downing of MH17 arrive in Downing Street
Afterwards, Mr Sweeney, 52, from Killingworth, North Tyneside, said Mr Cameron had tried to answer the families' questions but had "probably not" told anything they did not already know. "I've got to say Mr Cameron was very humble," he said. "He answered every question that was asked of him. He brought a few experts in to talk about crash sites and how the airplane might have come down. We basically asked Mr Cameron just to help. The talking I suppose has got to stop and the doing has got to be done."
He added: "I feel very angry and frustrated. It would be nice if they could just stop fighting for a little bit so that we could get all our boys and girls home."
Mr Cameron yesterday spoke by conference call with US president Barack Obama, German chancellor Angela Merkel, French president Francois Hollande and Italian prime minister Matteo Renzi over co-ordinated measures to ratchet up pressure on Moscow. Signs were emerging of concern in the City of London about the possible blowback sanctions on Russia could inflict on the UK economy. Energy giant BP - which owns a 20% stake in Russian oil firm Rosneft - warned that further international sanctions could have a "material adverse impact" on the company's business in Russia and its own financial position.
Speaking during a visit to Slough, Berkshire, Mr Cameron said: "The sanctions really relate to Vladimir Putin's and Russia's behaviour, and we want to make it absolutely clear that Russia's behaviour in destabilising another country - Ukraine - is unacceptable and therefore the European Union, with the United States, will be imposing further sanctions unless that behaviour changes.
"It was very clear in my conference call with President Obama, President Hollande, Chancellor Merkel and prime minister Renzi yesterday that we are united in sending that very tough message. It's a message that will be backed by tough action." The EU discussions on enhanced sanctions came as the US accused Moscow of increasing troop numbers on its border with Ukraine and shipping more heavy weaponry to the pro-Moscow rebels.
Tony Blinken, deputy national security adviser to Mr Obama, said: "It's precisely because we've not yet seen a strategic turn from Putin that we believe it's absolutely essential to take additional measures, and that's what the Europeans and the United States intend to do this week."
Former foreign secretary Sir Malcolm Rifkind said that "symbolic" sanctions would not be enough to induce Mr Putin to back down in Ukraine, having already annexed the Crimean peninsula. The veteran Tory MP told BBC Radio 4's Today programme: "This isn't about his popularity, this is about imposing sanctions that will require Putin to change his policy. Up till now these measures used have been pretty useless.
"If you impose visa controls or asset freezes on 50 or 60 of his cronies, well I'm sure they are very disappointed, (but) why should Putin change his foreign policy? When you get into the situation of preventing them having access to financial markets, preventing high quality technology exports to their energy industry, that goes to the very heart of the Russian economy."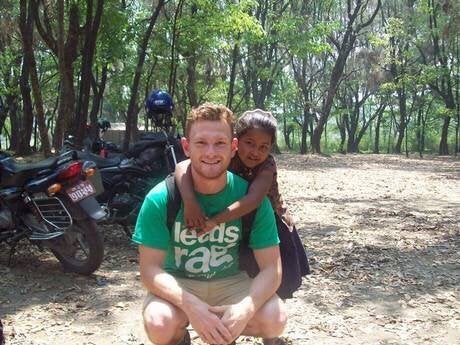 Victims of Air Malaysia Flight MH17 in Ukraine
Related