Zoe Birkett has become the tenth housemate to be evicted from the 'Big Brother' house, after losing out in the public vote to Chris and Pav.
The trio were nominated for eviction earlier this week by their fellow housemates, with the former 'Pop Idol' star and West End actress eventually leaving the house to a mixed reaction from the crowds outside during Friday's live show.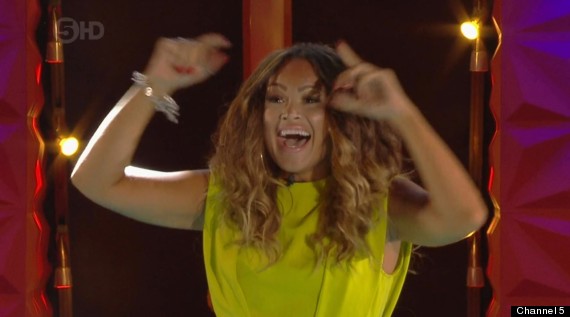 Zoe leaves the 'BB' house
Zoe told presenter Emma Willis that she wasn't surprised to have been nominated alongside Pav, who she entered the series with later than the rest of the housemates, explaining: "Me and Pav would be up every single week - they've all got bonds and been in there for a longer time."
Although she'd initially been one of the most liked housemates among 'BB' viewers, despite her late entrance, Zoe's popularity took a nosedive when she was shown making comments where she suggested she wouldn't want to be in the house with "normal people" who "work at Tesco".
She defended her comments during her post-eviction interview, saying viewers "missed the whole conversation", and adding: "I'd like to think you can tell I'm a down to earth girl…I'm not from that type of family."
There's now just one eviction to go until the end of this year's series, which has seen a number of twists and turns thanks largely to Helen's many arguments, the sexual tension between Christopher and Mark and the x-rated sexcapades of Kimberly and Steven.
After this year's winner is crowned, the 'celebrity' series will kick off, but will any of these rumoured stars be taking part..?
LIKE US ON FACEBOOK | FOLLOW US ON TWITTER