Children as young as five should be taught about female genital mutilation (FGM) in school to empower them to "protest" their parents' plans, the NSPCC's Head of Child Protection has said.
John Cameron told The Huffington Post UK that the government should consider making education around FGM mandatory in schools, to teach children to speak up against the brutal and illegal practice of cutting off the outer genitals of girls.
FGM is being carried out on children younger than five in some cases. "It's a tall order for very young children [to protest]," Cameron admitted, " but it's part of the protest: so if you're an older child you can protest if it has been done to you already or if your younger sister is going to be cut."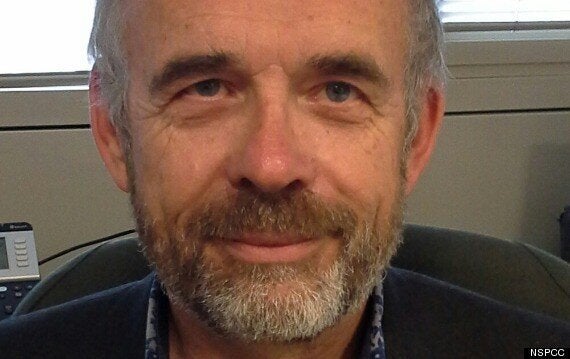 NSPCC's Cameron: "We should teach children at an early age"
Early education would shift children's mindsets "so they can reasonably face their parents and say 'I'm going to object to what you are going to do to me'," said Cameron.
While he feels children could be taught about the barbaric practice at a very early age, Cameron stressed this would not include specific details on "cutting", which removes all or part of a girl's outer genitalia, including her clitoris and labia.
"[Education] wouldn't be about giving all of the grim, horrible stories about FGM, but you could start very early by teaching that sometimes people have beliefs about women when they get older, beliefs based on factors such as how they look.
"You can begin to instill into very young children that women can be valued because of their brains.
"As children get older, it would get more detailed, as with sex education – you're not going to give a five-year-old the intimate details about sex."
FGM education could be included in personal, social and health education programmes (PSHE) in schools, beginning with general education tackling the sexism behind the practice, Cameron argued. FGM is not currently required to be taught about schools, although it is part of the curriculum for schools in some areas where FGM is likely to occur.
"We could educate boys around the value of women, because FGM is driven by a male belief that women are commodities and that you can do what you like with women to serve your purpose as a male," he said. "Those foundations are often built around young children's view of women in society."
FGM is practiced by some ethnic groups in Africa, and to a lesser extent in Asia and the Middle East, often in young children. The practice can cause fatal bleeding, chronic pain and complications in childbirth. FGM is sometimes linked with beliefs that women are not worthy of marriage unless they are "cut", or even that they can't cook unless they have been "circumcised". An activist against female genital mutilation is arrested during the Tour de France in London in July
Where are the convictions?
It is currently a criminal offence to perform FGM, or plan for it to be carried out. It was revealed last week that while investigations into FGM are rising in the UK, only a handful of charges have been brought – and no-one has ever been convicted of the crime despite it being illegal since the 1980s.
The first trial for FGM is set to take place this year and a conviction would be a historic step forward for campaigners. Police say that it is difficult to bring charges, because FGM occurs within families and is rarely reported, often because children and observers are afraid of turning against their culture. Children are often taken abroad for the procedure, meaning that it is harder for UK police to press charges.
Cameron said that he was "confident" that the legal system was tackling FGM appropriately, despite no convictions having been made for FGM. The government has announced new plans to prosecute parents who fail to prevent their daughter being subjected to FGM from a family member, and is also consulting on introducing civil orders to prevent children at risk of FGM from being taken to countries such as Sudan and Ethiopia where the procedure often takes place.
"I can't readily believe that there are other laws that would pertain to families that would be of any further use," said Cameron.
Anyone who is worried about a child or wants support or advice can call the NSPCC's FGM helpline anonymously on 0800 028 3550.