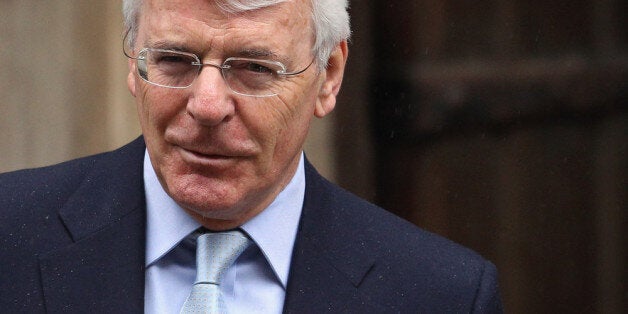 Sir John Major has praised the "very Conservative instinct" of immigrants come to Britain to "better themselves and their families".
In an apparent snub to David Cameron, the former Conservative Prime Minister said it was admirable that people coming to the UK had the "guts and the drive" to travel thousands of miles to Britain in order to improve their lives, not just to "benefit from our social system".
Speaking to the BBC Radio 4 programme Reflections with Peter Hennessy, he continued: "I saw immigrants at very close quarters in the 1950s and I didn't see people who had come here just to benefit from our social system.
"I saw people with the guts and the drive to travel halfway across the world in many cases to better themselves and their families. And I think that's a very Conservative instinct."
His comments are at odds with Cameron's stated desire to have an immigration system which "puts Britain first". And it is not the first time the former prime minister has made a sly dig at his party's leader, having previously criticised the "truly shocking" dominance of the upper echelons of power in Britain by the privately educated and affluent middle class.
The government rushed through new measures at the end of last year to ensure EU migrants will be unable to claim out-of-work benefits for their first three months in the UK.
In addition, those found begging or sleeping rough could be deported and barred from re-entry for 12 months unless they can show they have a proper reason to be in the UK, such as holding a job.
Other proposals previously announced in the Government's flagship Immigration Act will see migrant access to the NHS restricted, while landlords, employers, bankers and DVLA staff will all be expected to take part in checks for illegal immigrants under tough reforms.
Further figures showing the numbers of Romanians and Bulgarians who have taken up employment in Britain since access restrictions to the labour market were lifted at the turn of the year is set to be published today.