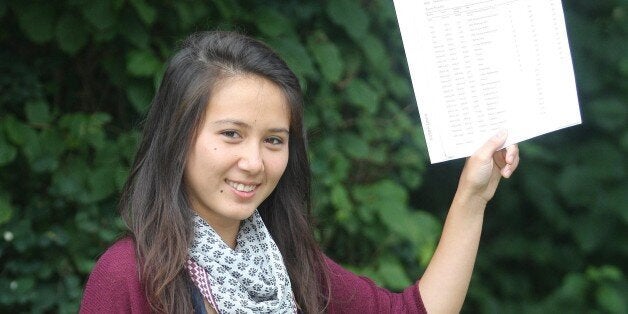 More students than ever have been accepted into university, with a record number of nearly 400,000 securing a place on a higher education course.
The figures, which total nearly 400,000 are up 3% on last year, while 352,590 students have secured their first choice of course - an increase of 2% on last year.
For the first time, numbers of students going to university or college to study a degree could top half a million by the end of the clearing cycle.
There are still 103,970 students awaiting results or decisions from their universities, 5% more than this time last year.
Students can log into track from 8am to see if they have been accepted onto their chosen course. Any student not accepted on to either their first choice or insurance choice should go to UCAS.com for more information about Clearing. Clearing opens for applications from 5pm today.
Mary Curnock Cook, UCAS Chief Executive, said: "Today's numbers are a reflection of the continuing strong demand for higher education. A combination of extra places available and the falling population of 18 year olds means that students are in a good position to secure a place this year."
"Alongside the impressive numbers, this is also a story about individuals who have made a life-defining decision to invest in their personal growth and position themselves for a more fulfilling life and career."
The largest group of applicants placed so far are from England, 292,650 students, up 6,580 (2%). There are 15,980 placed from Wales (up 5%), 11,110 from Northern Ireland (a decrease of 1%), and 27,910 from Scotland (up 4%).