More than 20,000 members of the Yazidi sect have been escorted by Kurdish forces away from Mount Sinjar in Northern Iraq after US air raids rained ordnance on Islamic State positions surrounding the refugees.
Having escaped through a corridor created by Kurdish forces, members of the community have been housed in a refugee camp near the Turkey-Iraq border at Silopi in Sirnak. On Wednesday, the US forces said there were "far fewer" Yazidi left marooned on the mountain than expected, making a "boots-on-the-ground" evacuation mission less likely.
On Thursday, the United Nations gave the humanitarian crisis in Iraq the highest level of emergency, following months of human displacement as IS fighters rampaged across the country, persecuting Christian and Yazidi minorities, as well as threatening Iraqi Kurds in the north.
As the IS hordes approached Sinjar earlier this month, tens of thousands of Yazidis fled to the nearby mountain, where many perished without water and in stifling heat. Both Iraqi and US military forces have dropped supplies to the refugees, with more than 45,000 reportedly escaping in recent days. According to AP, an estimated 1.5 million Iraqis have so far been displaced by bloody conflict.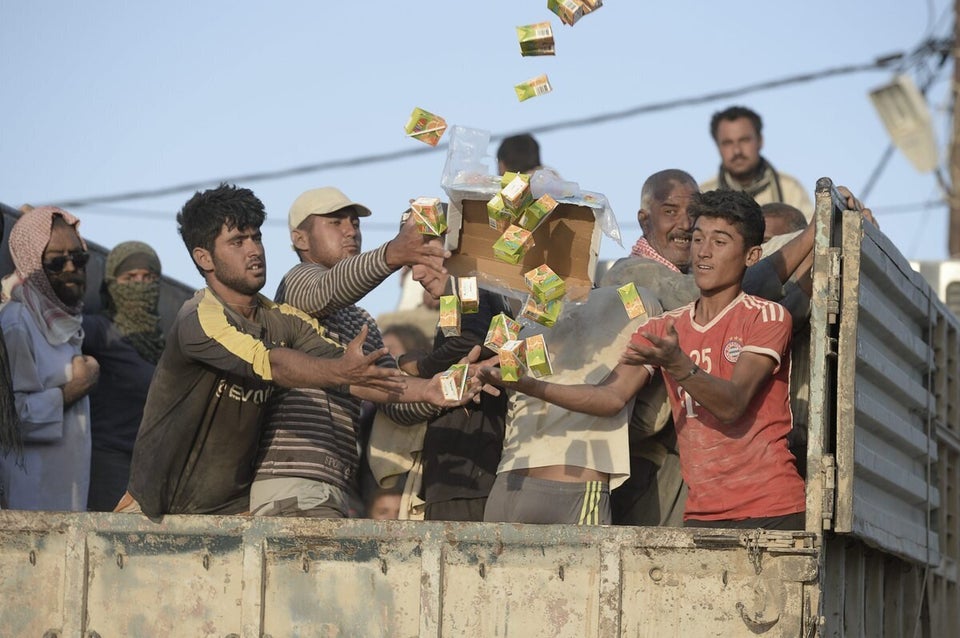 Yazidi Refugees