It's official. Apple has sent out invites for what will surely be the iPhone 6 (and probably the iWatch) launch event on the 9 September 2014.
The invite breaks from tradition with a simple grey and white colour scheme but is as cryptic as you'd expect with the tagline 'Wish We Could Say More'.
With Samsung and LG both announcing updated version's of their smart watches it seems almost certain that Apple will unveil not only the iPhone 6 but also their first smart watch - widely known as the iWatch.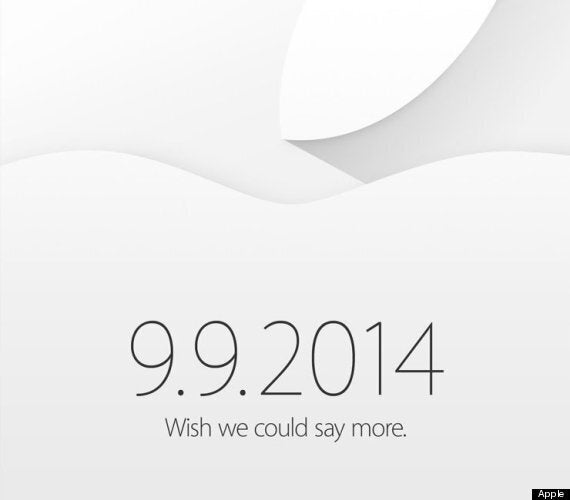 Well it seems certain that Apple will unveil two smartphonesc; one being 4.7-inches the other being 5.5-inches. There has been talk that the larger will be called the iPhone Air while the smaller handset will simply be known as the iPhone.
What also seems certain is that Apple will use an ultra-tough sapphire display on at least one of these phones. With leaked screens showing a tough, scratch-resistant material it looks like those broken iPhone screens could be a thing of the past.
Finally we're almost certain that it'll launch with a new, all-metal body that echoes the designs of the new iPod Touch and iPad Air. Not only will it make the iPhone thinner but it'll finally bring all of Apple's portable products under one design umbrella, and we all know how much Apple likes uniformity.
What we predict will happen:
While there's no concrete proof it seems likely that Apple will at least showcase its first smart watch - the iWatch. There has been talk that Apple was struggling with production of the smart wearable so while we may see it on stage, don't expect to see it in the hands of the public until early 2015.