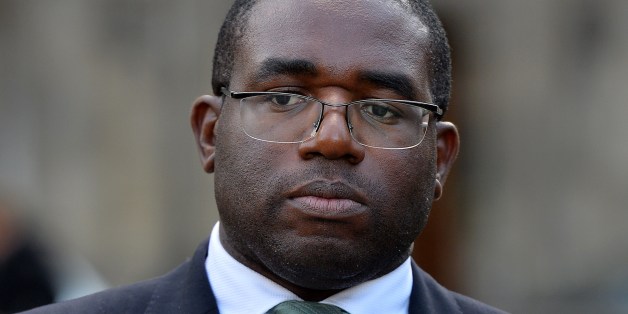 BEN STANSALL via Getty Images
Labour MP David Lammy has announced he is running to be Labour's next candidate for Mayor of London.
The Tottenham MP, who served as universities minister in the last Labour government, told the Evening Standard he wants to ensure the capital is a "city of opportunity" for all.
Lammy is likely to be among half-a-dozen senior figures competing for the party's candidacy in 2016 - potentially including shadow justice minister Sadiq Khan and ex-Olympics minister Dame Tessa Jowell.
See also:
"The kind of mayoralty that I want is one that extends opportunity to all Londoners," Lammy said. "At its best this is a city of opportunity, as it was for my parents. But I worry whether that prosperity is now available to everyone."
Lammy said Tory incumbent Boris Johnson, who is standing down in 2016, and former mayor Ken Livingstone were both flawed because they appealed to "part of London and not for all".
"I am in the centre of British politics," he added.
Lammy said his policies would include higher council tax bands for more expensive London homes and a cap on rents paid by tenants.
He also refused to rule out targeting homes worth £1 million or less with new levies, which would mark a major step further than what Labour's shadow chancellor Ed Balls' suggestion of a mansion tax on homes worth £2 million or more.
In response, Tory MP Bob Neill said: "If Labour win the next election the message is clear – they are going to tax your family home. With Ed Miliband in Downing Street and David Lammy in City Hall, hardworking taxpayers would be hit right in the pocket.
"Labour simply haven't learned their lesson: they taxed ordinary families to the brink last time they were in power – and they would do it all over again."