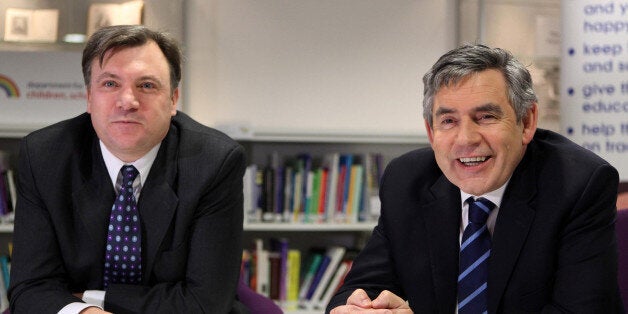 Speaking at a Labour conference event hosted by the Huffington Post UK, Balls also said he would be "staggered" if his former boss Gordon Brown ran to be Scottish First Minister.
"I think that it's very difficult for presidents in America, for Prime Ministers in our country, to do that job with all that exposure and all the things that happen, and then to step out and come back into a lesser role in front line politics," he went on.
"I have huge respect for the Scottish Parliament but being First Minister in Scotland isn't the same job as being the UK Prime Minister.
"I would be staggered if Gordon Brown ever wanted to come back into that kind of role. But I have no doubt he would like to be, in broader terms, not only active in the political debate but I'm sure he's got other jobs in him."
Brown has previously said he no longer had a "desire to be part of front-line politics". Speaking to reporters in June, he said he would not make any announcements about his future until the independence referendum was over, but accepted that "everyone has a shelf life in politics".
Speaking to HuffPostUK's political director Mehdi Hasan, Balls said it was up to Darling, who has just successfully led the pro-unionist campaign for the Scottish independence referendum, to decide his political future,
He said: "If Alistair Darling wants to stay active in UK politics, we'd have him back like a shot, the same is true for [Balls' predecessor] Alan Johnson."
Darling, chancellor in the last Labour government, has suggested that he may stand down at next year's election, in what critics suggest would be a snub to Labour leader Ed Miliband.
"I've got a big decision to make in the next couple of weeks or so as to whether or not I stand again as an MP, and I've got make that decision fairly quickly," he told the Sun. "But whatever I do, inside or outside Parliament, I'm not a spectator by nature."
Speaking to the Times, he said: "I really enjoy writing and I couldn't combine being an MP with having a frontbench role and being a writer."
Related