A reporter has quit her job live on air after outing herself as the president of a cannabis club – during a segment about the marijuana debate in Alaska.
Charlo Greene was delivering a report on the Alaska Cannabis Club, which is the region's only legal medical marijuana resource, on KTVA 11 News when she dropped her bombshell.
Addressing the camera, she said: "Now everything you've heard is why I, the actual owner of the Alaska Cannabis Club, will be dedicating all of my energy toward fighting for freedom and fairness, which begins with legalising marijuana here in Alaska.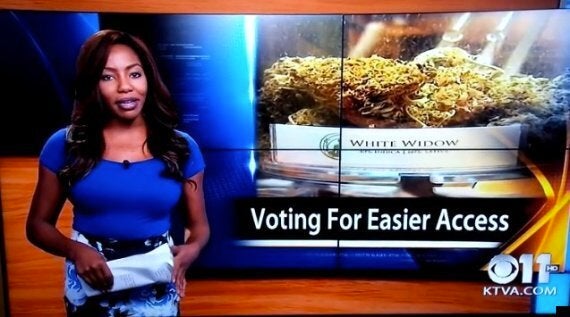 Charlo Greene quit her presenting job with KTVA News live on air on Sunday
"And as for this job, well, not that I have a choice, but fuck it, I quit."
As Greene walked off camera, stunned anchorwoman Alexis Fernandez was left facing the music and offered a hasty apology before cutting to adverts.
KTVA News Director Burt Rudman issued the following apology on the channel's Facebook and Twitter accounts: "We sincerely apologise for the inappropriate language used by a KTVA reporter during her live presentation on the air tonight. The employee has been terminated."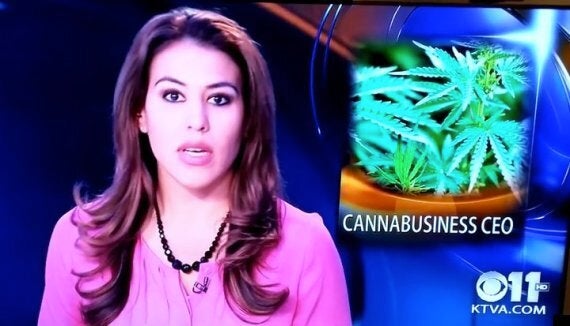 Anchorwoman Alexis Fernandez offered a hasty apology before the channel cut to adverts
As to why she quit in such a dramatic fashion, Greene told the Alaska Dispatch News: "Because I wanted to draw attention to this issue. And the issue is medical marijuana. Ballot Measure 2 is a way to make medical marijuana real… most patients don't know the state didn't set up the framework to get their patients their medicine.
"If I offended anyone, I apologise, but I'm not sorry for the choice that I made."
Alaska will vote on whether to decriminalise marijuana in November.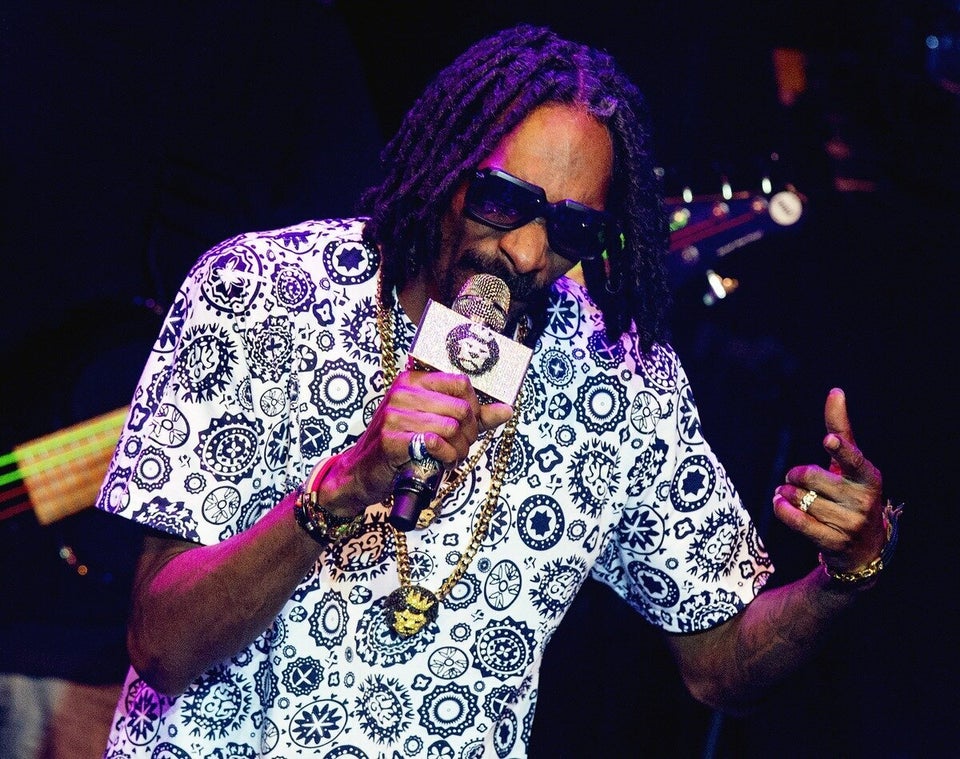 Top 50 Most Influential Marijuana Users