North Korea's 'missing' leader Kim Jong Un has been sighted publicly for the first time in over a month, cooling speculation about his health and grip on the country.
Kim had not been sighted for 40 days, but can now be seen beaming in footage from Korean Central News Agency (KCNA), North Korea's official news outlet.
The dictator was holding a walking stick as he "gave field guidance" at the newly-built Wisong Scientists Residential District in the North Korean capital Pyongyang.
KNCA did not state when the visit was made, and Kim's prolonged absence from the public eye has still not been explained. Kim is back in the limelight
Kim also visited the Natural Energy Institute at the State Academy of Sciences, according to the KNCA report.
The former top counterintelligence official fueled speculation of a coup, saying that a powerful group of officials used to report only to Kim Jong Un's father Kim Jong-il has stopped taking orders from the new leader.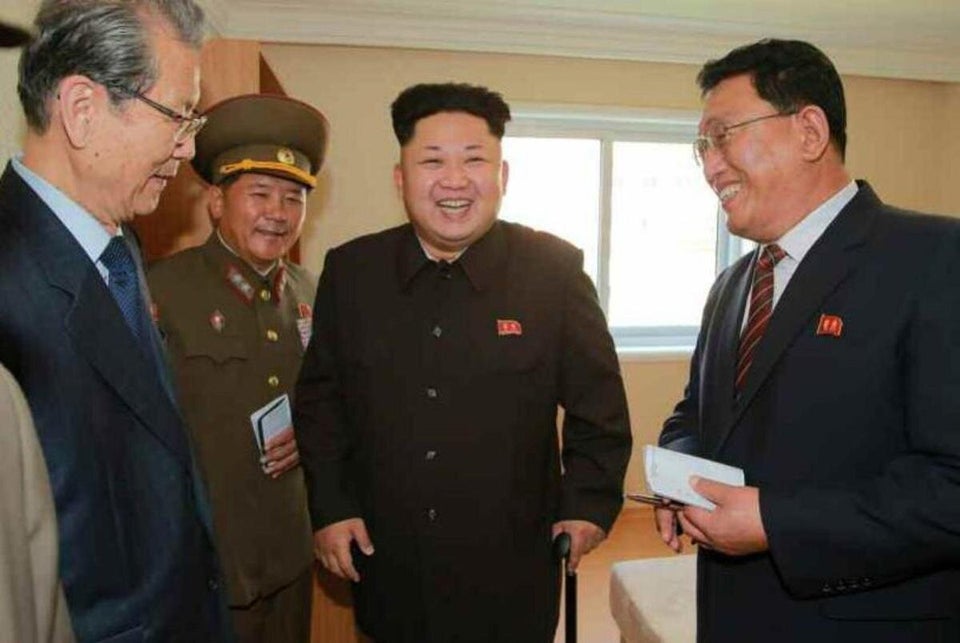 Kim Jong Un reappears