The results of Joan Rivers' autopsy have confirmed that the comedy legend died of brain damage incurred from lack of oxygen during surgery.
READ MORE:
The entertainment icon died in hospital last month at the age of 81, having been on life support for a week after suffering cardiac arrest while undergoing an operation on her vocal cords.
Joan had been sedated with Propofol before having the medical procedure, with her death being listed as a "therapeutic complication", which Julie Bolcer from New York City Medical Examiner's Office explained it "means that the death resulted from a predictable complication of medical therapy".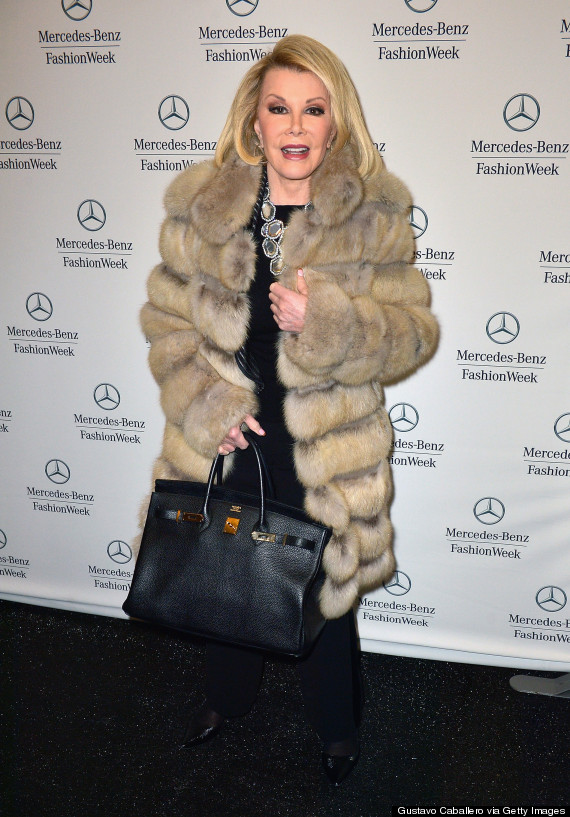 Joan Rivers
Negligence has not been listed as a contributing factor to her death.
Joan's daughter Melissa released a statement after the ruling was made, where she made no comment on the cause of death, but said: "We continue to be saddened by our tragic loss and grateful for the enormous outpouring of love and support from around the world."
It has been previously reported that Melissa is planning to sue the clinic where her mother underwent the initial throat surgery which led to her death, with a friend of the family allegedly telling MailOnline: "It's very difficult to discuss something so unpleasant with her, but she is going to launch a lawsuit."
Following Joan's death, thousands of fans - including a number of celebrities - paid tribute to the comedy legend on Twitter.
As per her request, her funeral was a glamorous affair, with plenty of A-list attendees and a performance from 'Les Miserables' star Hugh Jackman.
LIKE US ON FACEBOOK | FOLLOW US ON TWITTER