Three weeks after the "sad day" that they decided to call off their engagement, and one week after tweeting his rumoured new girlfriend to say "he's all yours", Kelly Brook and David McIntosh have been photographed together on what appears to be a date in Los Angeles. Our heads really are beginning to spin now.
At this stage, we know very little, other than the fact that were seen in a car together, and a day later were both photographed in the same LA hotel, tucking into some breakfast. As you do, just days after being caught up in a heated Twitter row with your ex.
SEE MORE:

10 Celebs David McIntosh Should Date
The 'amicable' side of their break-up didn't last long, particularly after Kelly articulately broke the news that photos of the former 'Gladiators' hunk's "kn*b" had leaked online, leading to a string of angry tweets between the once loved-up pair.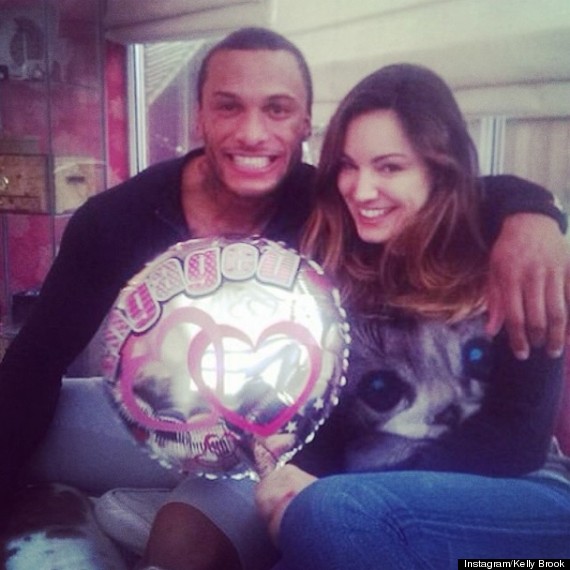 Kelly and David announced their engagement officially with this Instagram snap back in March
Kelly and David have been on a real rollercoaster together over the past 12 months, first getting together at a party in Los Angeles and quickly falling head-over-heels, wasting no time in putting a ring on it and planning their nuptials, only for everything to fall apart months later.
In case we're not the only ones who are confused as to exactly what's going on between Gret Britain's golden couple (or, as the case may be, former couple) let's go right back to where it all began and chart the rise and fall of Kelly Brook and David McIntosh's love story...
LIKE US ON FACEBOOK | FOLLOW US ON TWITTER