Sentences for such a crime can range from a suspended sentence and a fine to as many as 15 years in prison.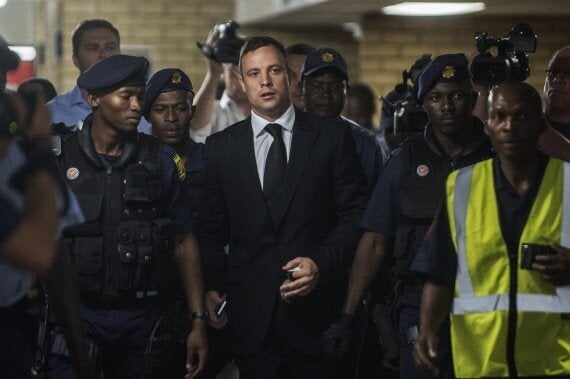 Oscar Pistorius (pictured today) is due to be sentenced for the culpable homicide of his girlfriend Reeva Steenkamp
Steenkamp, a 29-year-old model, died in the hail of bullets, and prosecutors said Pistorius had opened fire in anger after the couple argued. The runner testified that he mistook Steenkamp for an intruder who was about to come out of the toilet and attack him.
Prosecutor Gerrie Nel is urging judge Masipa to send Pistorius to prison for at least ten years and for him never to be allowed to own a firearm again.
The sentencing options available to Judge Masipa including a 15 year prison sentence, a suspended jail sentence and a fine or to order the 27-year-old Paralympic champion to go under house arrest.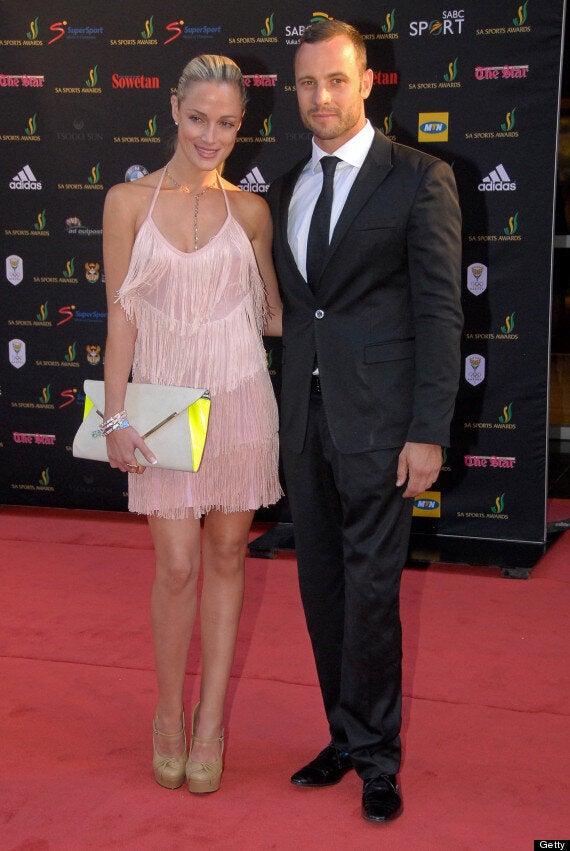 Pistorius and Steenkamp in November 2012, three months before her death
Pistorious's lawyers have argued for a three-year sentence of occasional house arrest and community service with no jail time.
They claim he has suffered emotionally and financially already and would be vulnerable in prison because of his disability as a double amputee.
They also say an incarcerated gang leader has alleged Pistorius would be under threat if he's jailed.
However Zach Modise, the acting national commissioner for correctional services, has insisted South Africa's prison system can accommodate him and that Pistorius would likely be housed in the hospital section of a Pretoria jail. He also said he was unaware of any alleged threats made against the athlete.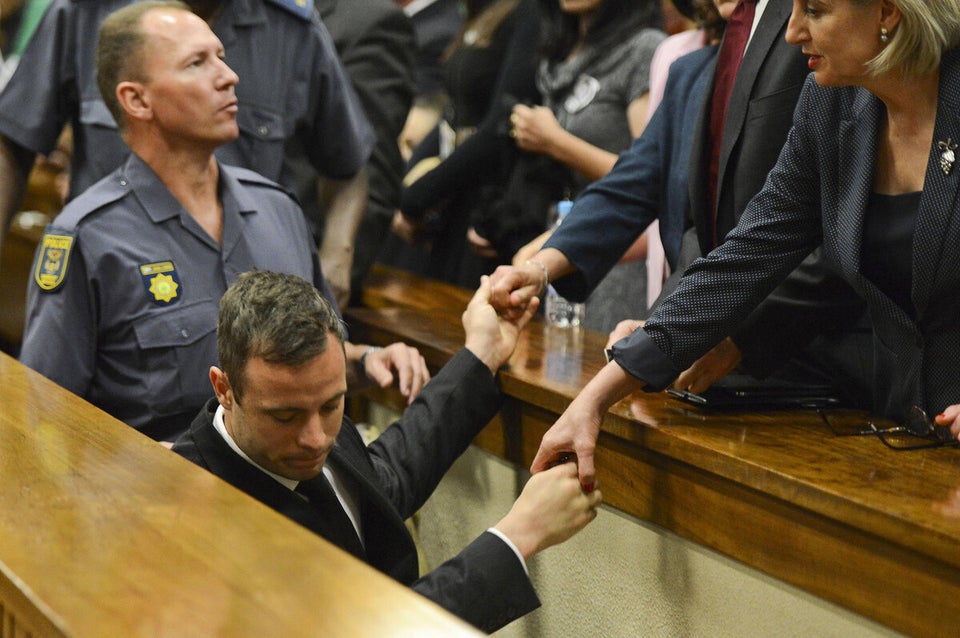 Oscar Pistorius' Trial