The deputy prime minister hopes the move will encourage other organisations to offer new fathers full pay paternity leave, meaning more dads can afford to consider to stay at home with their children.
The change means that fathers will benefit from extra money on top of statutory pay, as mothers do, if parents choose to share parental leave between them.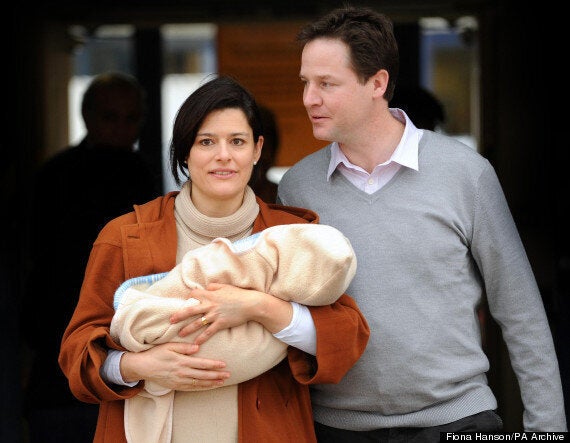 Nick Clegg with his wife Miriam Durántez and their child
But there is no requirement for employers who offer additional money and schemes for mothers to do the same for fathers.
So while fathers have the right to take leave, they may be discouraged from doing so if their employers doesn't offer pay above statutory allowances, while their partner's employee does.
Clegg is set to explain his plans in a speech later this week, saying that "evidence shows promoting flexible working patterns like this can help boost employee productivity, loyalty and retention."
"To help get that revolution started in the public sector, working with the Cabinet Office, I've been pushing hard for radical reforms to the way in which the Civil Service pays and supports its staff after their children are born," he will say.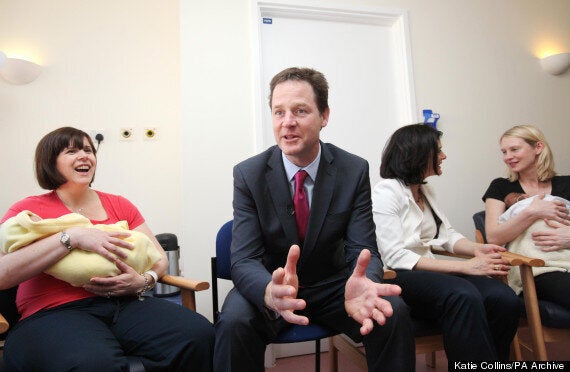 Clegg meeting mothers in the last general election campaign
Clegg's ambition is that equalising occupational support at the civil service, also from April, will encourage other public and private sector organisations to follow suit.
How much leave do parents currently get?

Most employers allow mothers to take up to 52 weeks of maternity leave, with statutory maternity pay from the government for up to 39 weeks.

Fathers can take up to two weeks of paid leave.

New shared parental leave rules will start in April 2015, meaning that the mother's 52 weeks can be split between the both parents. The first parents eligible for the new shared leave are finding out they are pregnant now.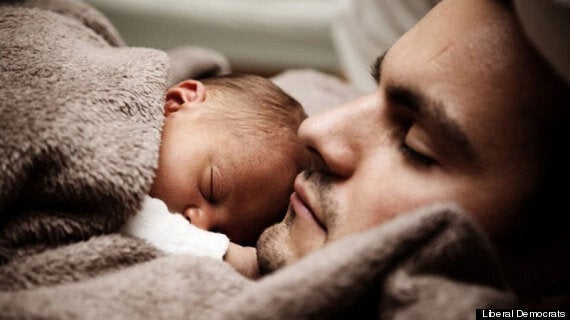 Mothers and fathers taking leave from the Civil Service will be given the same pay
"For me, it's critical that people who choose to work in the public sector know that they're working in modern, progressive workplaces," Clegg is set to say. "I pushed for the introduction of shared parental leave in the first place because I fundamentally believe it's time for us to sweep away the outdated regulations and prejudices which still limit the choices of too many people in this country."
"As a result, it will no longer just be new mums working in the Civil Service who can take maternity leave at full pay. Dads will also be able to benefit from enhanced pay for shared parental leave, if both parents choose to carve up their time between them.
"This means more fathers will be able to afford to take time off to spend caring for their new born children. More widely, I want to see this change blaze a trail for other public and private sector organisations to follow - making this option the norm for more working families and increasing the opportunities available to both sexes to earn and care across our society."