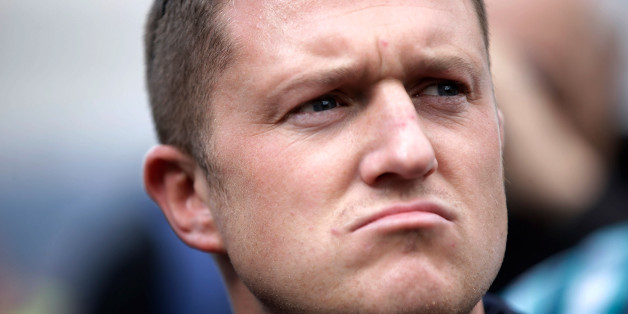 Getty
Following the furore over the news that Tommy Robinson was due to talk at the Oxford Union, it turns out the former leader of the English Defence League won't be making an appearance at the event after all - because he is back in jail.
Robinson, whose real name is Stephen Lennon, took to Twitter to say that he was being recalled to prison - where he has apparently already been attacked - to prevent him from "exposing police" at the talk.
"I was going to speak this Thursday exposing police persecution and tactics," he wrote.
I am being recalled to prison to prevent me exposing police at Oxford Union.they hope I'll get killed in custody pic.twitter.com/pLhAr2AS2r

— Tommy Robinson (@TRobinsonNewEra) October 18, 2014
READ MORE:

Tommy Robinson, Former EDL Leader, Talks About Life Behind Bars

Why Britain Is Facing 'One Of The Most Worrying Periods Of Right-Wing Extremism'

Should Taxpayers Have Funded The 'Conversion' Of EDL's Tommy Robinson?
A fund has already been set up by Robinson's supporters, calling for his freedom.
"Tommy Robinson is the Paul Revere of our time." it reads, referring to the industrialist patriot of the American Revolution.
"[He is] warning about the Islamisation of the West. Now he is in dire need of your help. He has been imprisoned WITH Terrorists in Bedford."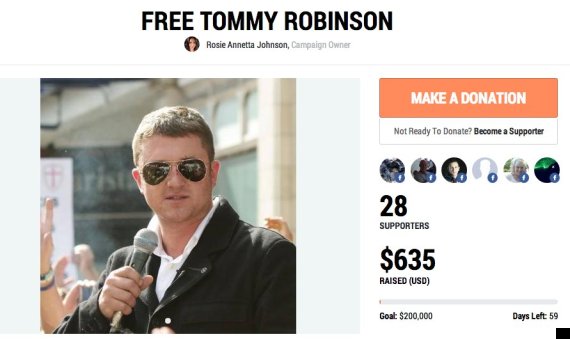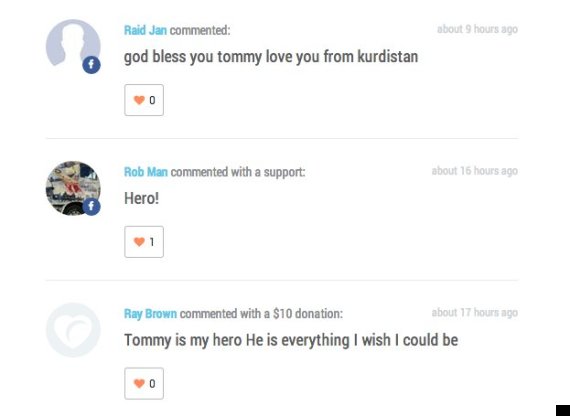 His fans have also claimed that "what we were concerned about happening… has indeed happened," stating that Robinson was "attacked and has now been put down the block."
"He took a fair few punches but he also gave a good few back," the post on Facebook added.
"Why did the Authorities allow this to happen, we knew it would so they must have known as well," it queried.
The Huffington Post UK has contacted the Ministry Of Justice to confirm whether or not the attack took place.
A separate statement on Facebook from his fans said: "Tommy Robinson has been recalled to prison for responding to a threat on Twitter."
The persecution continues! I wonder how they are going to prevent me writing it all in a book!!!

— Tommy Robinson (@TRobinsonNewEra) October 18, 2014
British police pic.twitter.com/pf0iNgSEI9

— Tommy Robinson (@TRobinsonNewEra) October 18, 2014
Robinson, who quit the right-wing organisation last year to join the counter-extremism think tank Quilliam Foundation, was sentenced to 18 months in prison for mortgage fraud in January and was released in June under licence.
He was supposed to speak at the historic debating society on Thursday, having previously been invited last year, but has now postponed his appearance until a later date.
The BBC reported that he had been recalled for a fixed term of 28 days, according to a spokesman for the union, who said they were still keen for Robinson to talk at a later date.
Robinson recently spoke for the first time about being locked behind bars in a prison that is apparently "a hotbed of Islamic radicalisation."
He was originally sent to Woodhill prison, where 15% of inmates are Muslim – a national average – but, according to Robinson, these prisoners include a number of Islamist extremists who are apparently running the show.
"I had staff telling me that the guards don't run the prison, Islam does," he said in June.
In a series of eyebrow-raising claims, he said radical preachers are paid £100 for every prisoner they convert and that these preachers are the "enforcing sharia on the wings, preventing non-Muslims from taking showers [with Muslims]".
These claims have been denied by the prison. But last year a report by the prison officers' union showed how gangs are growing in power and influence among prisoners.
The report suggested that prisons are becoming a breeding ground for extremism and Robinson said that inmates are converting to become part of a Muslim gang in order to receive protection.