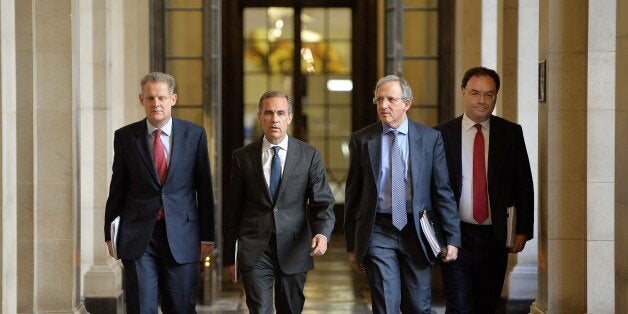 Top bankers who get bonuses higher than allowed under EU law will get away with their awards, as it is "too far into this year", according to a senior Bank of England official.
The EU's banking watchdog, the European Banking Authority, concluded that nearly "role based" allowances paid out to executives breached its bank bonus cap, which limited bonuses to the same level as their salary, or twice that with shareholder approval. The allowances also enabled banking executives to sidestep the bonus cap.
Andrew Bailey, the Bank's deputy governor and chief executive of its Prudential Regulation Authority, told the Treasury Select Committee on Wednesday: "My own view is it is too far into this year as a matter of good practice to change anything this year."
Around 10,000 bankers, mostly in the City of London, are estimated to get the allowances. The next round of bank bonuses, for performance for 2014, will be paid in early 2015.
Bailey repeated the UK's view that the bonus cap was "bad policy", and told MPs that as an EBA board member, he did not back their assessment of bank allowances.
Labour's shadow financial spokeswoman Cathy Jamieson told the Huffington Post UK: "If we are to restore trust in the banking sector we need to take firm action at a UK level to curb excessive bonuses.
"It is not right or fair that bankers' bonuses are rising at a time when average pay is falling. George Osborne has already wasted taxpayers' money on challenging the cap, and the government had to be pressured into refusing RBS permission to award bonuses twice the level of salary."
This comes after it emerged that the Bank of England's bonus claw back scheme, trumpeted as "robust action to tackle inappropriate remuneration", would not apply to any bonuses already awarded to bank staff.
The rules governing the claw back mechanism, which will come into effect from next January, will not apply retrospectively, the Bank's Prudential Regulation Authority confirmed. This was due to a concern that many banks would have to obtain their employees consent and "might be open to challenge for doing so".
"In order to ensure a consistent and even application of the claw back requirement across industry, the final rule requires the application of claw back only to awards made on or after 1 January 2015," the PRA explained.