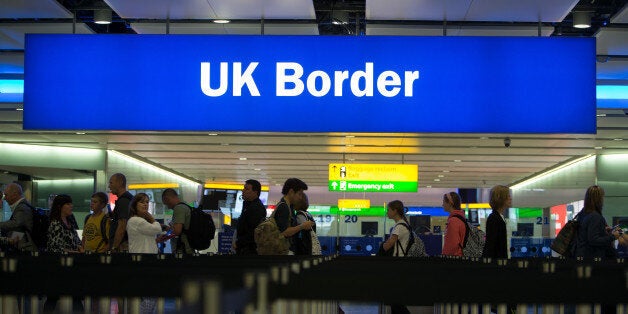 The government's refusal to exclude international students from net migration figures took another battering on Thursday as politicians were accused of catering to public opinion with "cheap, pathetic gestures".
A conference co-hosted by the home affairs select committee saw Keith Vaz MP, chairman of the group, urge the home office to recognise the ongoing issue of student visas.
"Immigration dominates the concerns of our citizens; it simply cannot be ignored. If we fail to recognise it, we do so at our peril," he told the delegates gathered at Regent's University London. "It is important to have a balanced, factual conversation about student visas.
"If we don't shape the debate, others will do it for us and they will do it in the most unsympathetic way."
Read More:
Attended by more than 70 universities and delegates from 45 countries around the world, the conference will influence the home affairs committee's next report, which will be published prior to the 2015 general elections. The debate focused on the international perception of the UK being "open for business" - with the Home Office coming under heavy fire for its unwavering stance on counting students as immigrants.
Simon Walker, director general of the Institute of Directors, said he was "appalled" universities are getting caught up in "political point-scoring" and "deplored cheap political tricks".
"When some politician in the House of Commons thinks it would be wonderful to say something [detrimental] about international students, or some clever minister thinks of sending out a van to hound immigrants, they don't think what it would look like in international papers.
"I am appalled when politicians make cheap and pathetic gestures to cater to what they think is public opinion."
Walker said he was "disturbed" by the attitude to student immigration, adding: "Those concerned by immigration are not evil or racist. But they are wrong.
"It's very easy to get net migration to zero, you simply make the country so disappointing that people flock out in droves."
Speaking to The Huffington Post UK, John Vine, independent chief inspector of Borders and Immigration addressed concerns the system for granting student visas was inconsistent and unfriendly, with some students being rejected due to admin errors.
"The recent introduction of interviews for visa candidates will allow officers to look at cases on a more individual basis," he said. "However there is certainly an inconsistency between [student visa offices] abroad and it's very important if you are going to use discretion, you have consistency.
"There is a need to improve the customer ethos in the Home Office in dealing with all visa applicants, including students. All visa applicants pay a lot of money to apply and it is important that the process is fair and consistent."
Despite calls from politicians and public figures - including Nick Clegg - for students to be removed from net migration targets, James Brokenshire, minister for security and immigration, insisted they should remain included.
"Too frequently, the government's net migration target is pulled into this discussion," he said. "There is nothing to stop institutions growing their numbers sustainably."
However vice chancellor of Regent's University Professor Aldwyn Cooper said the institution was "hit hard" by student visa issues - and moreover, only 50% of international students felt welcome.
"Students are turning to other countries to complete their studies," Cooper stressed. "Unless we take steps to becoming more welcoming, we are going to lose contribution to revenue.
"At the moment, one in 10 world leaders studied in the UK, I don't think it will be anything like that in 10 years time."
Vivienne Stern, director of the UK HE International Unit, stressed the "serious cause for concern" in the falling numbers of Indian students coming to study in the UK.
"It is not enough to say the UK is open for business," she said. "If our government wants to help us recover lost ground in India, they need to think very hard about what [it is] doing to support international students. The government has been complacent - and we can't afford that."
Vaz highlighted the "non negotiable" reputation of Britain as the centre of educational excellence was at risk as a result of the current system.
The son of two immigrants, Vaz's parents came to the UK to "give their three children the best education in the world".
"When you look at the branding of the UK and why people come here to study, it is not our weather or the quality of our roast beef and Yorkshire puddings. It is because we have the best educational institutions in the world.
"A British education is the ultimate kite mark for excellence and achievement."