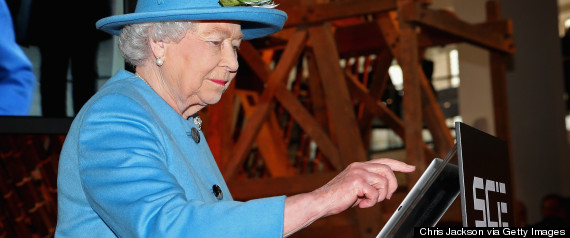 It was the week Hurricane Gonzalo hit Britain - and Twitter responded in time-honoured fashion:
Some serious damage in Bradford on Avon this morning. We will rebuild. #HurricaneGonzalo pic.twitter.com/FggqFJS3BS

— Sarah Evans (@devhops) October 21, 2014
Completely forgot I left the window open upstairs and have just returned to a scene of utter devastation pic.twitter.com/ke7JMHbMEF

— Summer Ray (@SummerRay) October 21, 2014
Their whole platoon... wiped out. pic.twitter.com/imAPUDYRZn

— Lisa (@biscuitahoy) October 21, 2014
It was the week that Mike Read unveiled the 'Ukip Calypso':
My cat is sad because he has just heard Mike Read's UKIP calypso song and finally lost all hope for humanity. pic.twitter.com/b4Tngtu6b8

— WHY MY CAT IS SAD (@MYSADCAT) October 20, 2014
Man emerges from bunker after second playing of Ukip calypso. More follows. pic.twitter.com/mdSUylhsnB

— Ern Malley (@loveandgarbage) October 20, 2014
And Renée Zellweger unveiled a new look:
This picture of Renee Zellweger looks nothing like her. pic.twitter.com/PWv2wavgoZ

— Zach Braff (@zachbraff) October 21, 2014
Sure the real story is about Renee Zellweger's boyfriend's hair http://t.co/vuI2SAEWB2 pic.twitter.com/3a7SCTmgtx

— Felicity Morse (@FelicityMorse) October 21, 2014
Great Matt cartoon in today's @Telegraph pic.twitter.com/m78OI78NqZ

— Abbie Sampson (@abbie_sampson) October 23, 2014
And as if that wasn't enough, just when we thought the week was up, The Queen sent her first tweet. Which was this:
The Queen Just sent her 1st tweet!..

Subtweet translation: 'Hello, Peasants' pic.twitter.com/3rsBnhOLN8

— Mikey Walsh (@thatbloodyMikey) October 24, 2014
Or quite possibly this:
Queen tweet revealed pic.twitter.com/mJAVmFYyxE

— Haunted Sophie Gadd (@sophie_gadd) October 24, 2014
Here were some of our favourite funny tweets about all of the above - plus Tesco, S Club 7 and more of this week's headline-makers. Enjoy, subjects!
SEE ALSO: The Funniest Twitter Reactions To The Ukip Calypso