Jacci Sharkey, 24, proudly posed for a picture while she was breastfeeding her six-week-old son at her university graduation.
With Sharkey's permission, The University of the Sunshine Coast, Australia posted the adorable picture to their Facebook page. The image has since gone viral, with over 15,000 likes and over 3,400 shares.
Mum-of-two Sharkey, who graduated with a Bachelor of Business, Human Resources Management and Marketing, said her breastfeeding picture was also to show support for other women.
"I'm not going to hide something that's been done for centuries. But the meaning behind the photo isn't about me breastfeeding, it's about supporting mums."
Sharkey thanked the university for their support throughout her studies, saying: "I'm extremely proud that with the support of the Uni, during my degree I was able to have 2 babies and still finish my degree. Thanks USC!"
Last week, Guardian journalist Jemima Kiss urged more mothers to challenge Facebook's nudity policy by posting a breastfeeding picture of herself with her son, Herbert.
"Breasts are still see primarily as sexual. "It makes me incredibly sad that there is still so much stigma around breastfeeding.
"There are so many social pressures on mothers anyway, so many judgements, so much anxiety, so many complicated choices… when all children they really need is the love and attention of their parents."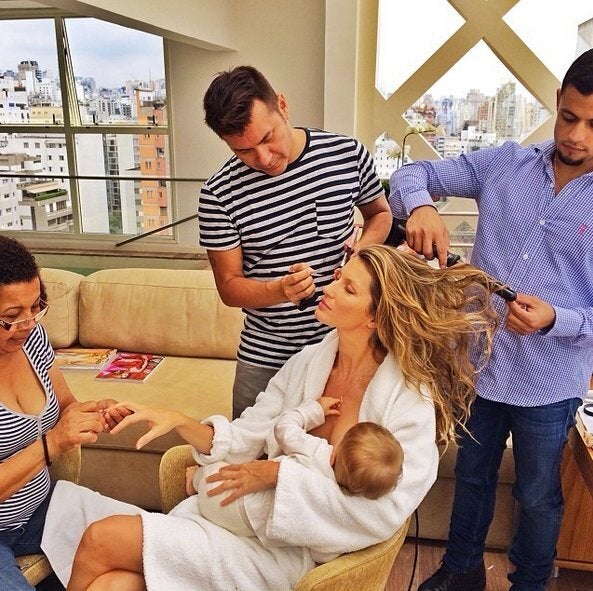 Memorable Breastfeeding Moments In Hollywood