Kellie Maloney has opened up about a recent "terrifying" cosmetic surgery ordeal that left her fighting for her life.
SEE MORE:
Last week, it was reported that Kellie's gender reassignment surgery had been cancelled due to a recent traumatic surgery experience, which she has now spoken about in detail.
The former boxing coach, who came out as transgender earlier this year, was undergoing surgery on her face in Belgium to make it appear more "feminine", but complications left her unconscious for four days, severely swollen and bleeding from her eyes.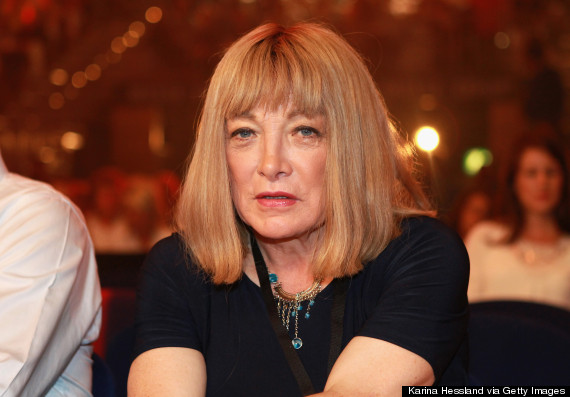 Kellie Maloney
She tells the Sunday Mirror: "When I looked at my face in the mirror after the surgery to save me I couldn't believe what I was looking at. I saw my reflection and I just cried my eyes out.
"I thought I would never again pass as a woman or be able to go out in public. I was grotesquely swollen. I was black and blue and had drainage tubes coming out of my head. I had become a monster, like Frankenstein's.
"It was as if I had gone 10 rounds with Mike Tyson in his pomp and another 10 with Lennox Lewis for good measure."
Kellie is now back in the UK, recovering from her injuries, with the newspaper claiming that she is still "covered in bruises and still using a tube to remove excess bleeding from her brain and face".
Doctors have now said they think that her severe reaction to the surgery was caused by a lack of platelets in her bloodstream, due to earlier use of Aspirin following a heart attack, and have warned Kellie against having any future cosmetic surgery.
She adds: "More advice should be given to the ­transgender community about the possible dangers of cosmetic surgery as they could take off abroad to have it done where it may be cheaper, but could be more dangerous.
"I am one of the lucky ones because I have a good support network around me and enough money to check it out. Some people are not as lucky."
After revealing that she was now living as a woman earlier this year, Kellie was offered a record fee to take part in the most recent series of 'Celebrity Big Brother', where she shared a house with Lauren Goodger, David McIntosh and eventual winner Gary Busey.
LIKE US ON FACEBOOK | FOLLOW US ON TWITTER